Reading Time:
6
minutes
In the last few years, we have seen drastic changes in personal transportation. Let's take an example of Uber – It has changed the personal transport industry at the structural level. When someone needs a cab for transportation then it becomes easier to book a car from Smartphone. For this advantageous change, major credit goes to mobile-based taxi app and car-hailing system.
Let's take a look at top ride-sharing companies.
Uber: Today Uber is truly an inspiration for startups and entrepreneurs to come up with some new idea in this world.
Lyft: The feature and functionality provided by the Lyft are almost similar to Uber. We can say it as one of the safest ways to commute.
Hailo: Initially it has revitalized London's taxi scene but now it is powering its way across the world. Here, the user can book a cab on behalf of their co-workers, friends, and family which have further increased the appeal of this app.
Your Application Idea: Hire taxi app developer

from concetto labs and create your own application.
Benefits to customer:
There are uncountable benefits of Taxi Booking App Solutions. Let's take an example of the customer, you need more and more customers to stay in the market. The mobile application has no bar for the customer. You can manage a number of customers through it. With an application you allow customers to book their own taxi without any delay.
A taxi app also provides the feature of a credit card so every time customers don't have to carry cash charges with them. With this functionality, a customer can walk out from the cab and their payment will be done through credit card automatically.
One of the most important features provided in the taxi app and it is location tracking. The application asks a user to enter their current location while booking a cab so you can allocate the nearest cab available in a customer location. Due to this, you can save your money and customer will get the service quickly.
A driver rating system is also very helpful. A consistently low rating will allow you to give issue warning OR out them from your armada.
Benefits for Chauffeur:
This e-handling application is safe for drivers. Due to the credit card transactions, a taxi driver doesn't have to contain the sizable cash OR they need not worry about unpaid fares. This keeps them safe from money robbery. Every transaction is automatically billed to customer credit card thus driver does not have to enter in the money transaction.
Conclusion: Nowadays, if you have a business in passenger transportation then it became essential to create a taxi app solution. They cannot survive without accepting the new technologies in the market to develop their business. Especially, their competitors have already clocked up one.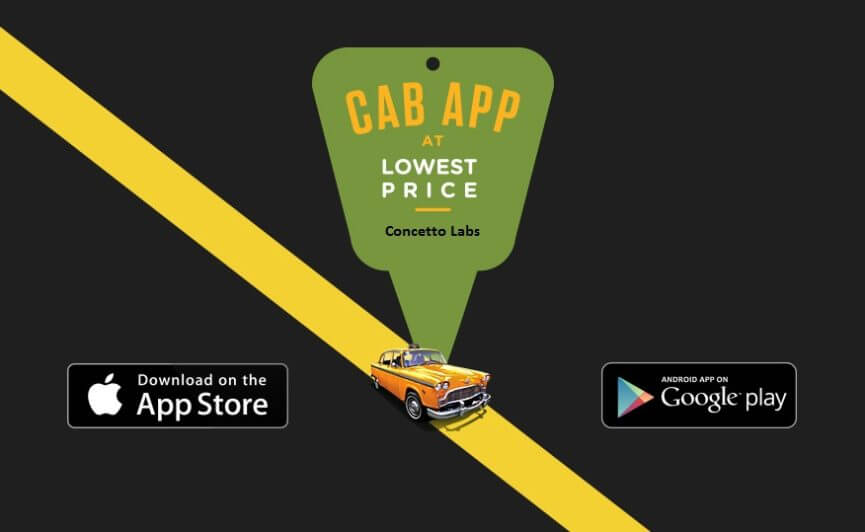 Concetto labs have the best application developers for both iOS/Android. Create your online taxi app with a host of features for passengers, drivers, admins, dispatchers and can be facilitated with advanced features according to your business requirement. You can contact us today to make something different for your organization.