Reading Time:
12
minutes
When you are in your car planning on something else, you have to rush through the traffic at the same. And it might occur that you parked at the "No Parking". People have been suffering from No Parking issues for a long time now.
In a survey, it was found that almost 80% of drivers do not have the idea of finding the right parking spot. It also stated the time spent by drivers looking for parking.
Mark Lawrence and Jeremy Smith, the victims of such problems, curated a solution to the problem. They finally developed the SpotHero parking app. It is mainly a digital parking reservation application. If you are also looking forward to creating the same type of application, you will have to hire an iOS developer.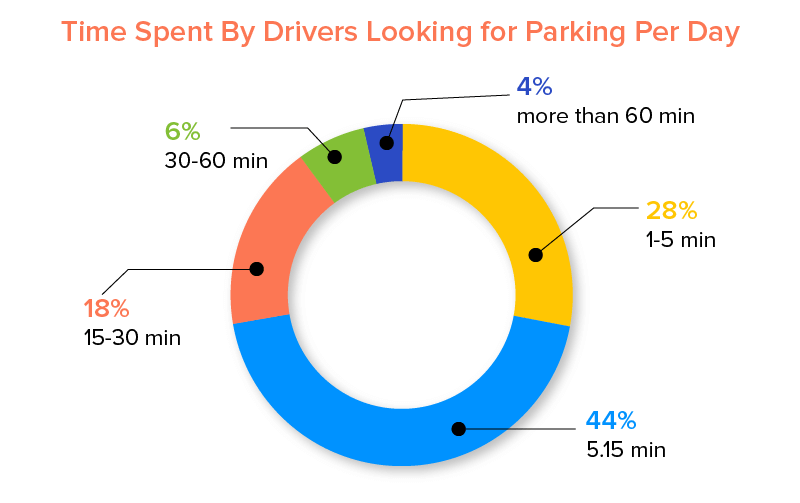 What is SpotHero?
It is a parking reservation and inventory service provider company. It has been serving millions with its on-demand mobile app for both Android and iOS. The company partners associated with garage owners, vacant lots, and valets. The aspect was to provide parking spots to drivers all over the United States.
Issues Resolved Through SpotHero
1. Locating vacant parking space
SpotHero is a savior of many users by providing them with the accessibility to the nearest parking space. It further makes people aware of the space beforehand. With the help of the SpotHero app, they will be able to get the idea and utilize the same.
2. Parking App Like SpotHero Cost
Due to the lack of spaces, parking becomes an expensive thing. Aso, there were not many discounts to look for. With the launch of the SpotHero app, there has been a transformation.
Parking finder apps like SpotHero lets users get interesting deals and discounts with monthly subscription facility. SpotHero charges about 15% commission with $0.99 for every recurring transaction. The hourly parking cost commission of SpotHero for reservations under $10 and above 20% plus $0.99
3. Low availability of Parking Spaces
Users have failed in finding any sports, especially the best one. The shortage of parking space leads to roadblocks and traffic. SpotHero omits the issues by collaborating with garage and lot owners for renting the property for parking. They get the idle cash for the same.
4. Multiple parking rules
Every person's parking has its own set of rules. Like charge per house, a charge per day or might be through a standard time window. In such cases, SpotHero plays a huge role in smoothing the process through multiple options.
What is the cost of such SpotHero as parking app development?
It is not easy to say the development of the application like SpotHero is cost-effective. Some different elements and factors clone up the app development cost.
To understand the rough estimate, here are some factors to delve into
1. Backend and Frontend Development
The cost of SpotHero like parking app is completely on the choice of frontend and backend development frameworks. It also involves the implementation of advanced tools and technologies.
There is 2 range of services that you can select – Monolithic or Microservices. The cost of frameworks for the latter is higher than the former. It is also highly competent in relevance to the highly scalable application.
Also, Android and iOS developers know programming languages like Go and R. This will also increase the total cost of the development of such applications.
2. App-specific Needs
Every app is characteristically different from other applications. There is a difference in design, user-experience, simple, mid, or complex applications. Also, the type of application is another factor. For instance, an on-demand application is more expensive than other types of apps. This is because it has got the development of 3 panels. This includes user, admin, the driver when it comes to the development of parking finder apps.
3. Choice of platform
The two most widely-used popular platforms are Android and iOS. You can opt for Android app development or hire an iOS app developer. If you want your application on both platforms, cross-platform app development is what you need to consider.
4. Size of the development team
Again it depends on whether you are hiring a freelance developer or company for Android and iOS app development India. The cost for the development of parking finder apps varies between the two.
The thing that you need to look for is that no developer will be able to create such an application single-handedly. A company has experienced team of experts who are well familiar with every process of development. This lets them offer you with prolific solutions.
5. Location of the Company
The cost for the development of parking mobile apps again differs from one place to another. The cost is higher in western counties. But if you start to shift from west to east, the prices diminish. India is one such country where you will get trusted app developers charging more than 50% less in comparison to western counties.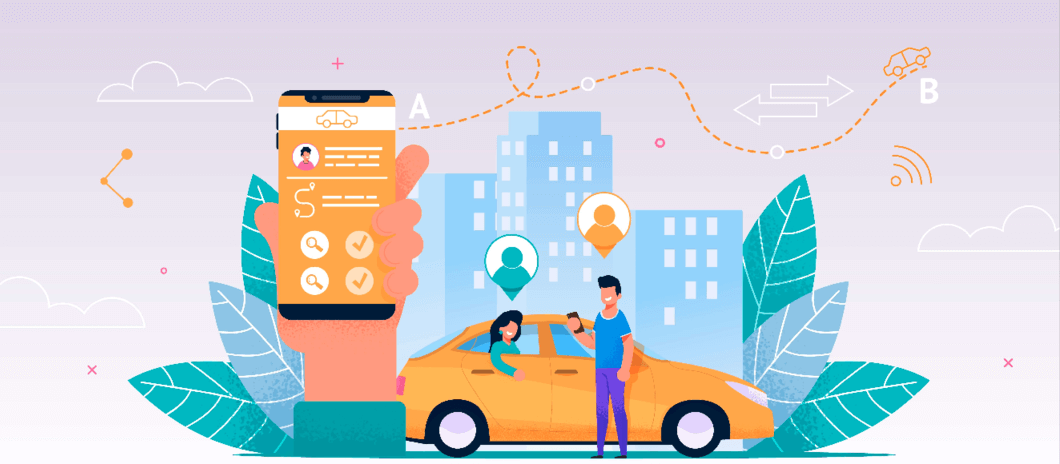 To acquire such information like SpotHero, you need to get in touch with a trusted mobile app development company. It should be reputed and have years of experience. If you are looking forward to building an app like SpotHero, you need to hire iOS app developer from a certified company to meet your needs.
Frequently Asked Questions
Q. I have an app idea quite similar to SpotHero. Is it safe to share it with your development team?
A. Yes, why not! We understand the importance of your application confidentiality and so we believe in signing NDA with our clients to keep a high level of confidentiality with your app idea.
Q. What's the ballpark cost to create an app similar to spot hero?
A. Well, it's quite hard to estimate cost as every app is different in its aspect. The features and functionalities that you include define the overall cost of an app. But in general terms, an app may cost somewhere between $15 to $25 and more.
Q. I am not a tech-savvy guy, but I need an app. In that case, how will you guide me?
A. Not an issue. All you need to do is just drop us your requirements and our technical team will get in touch with you within 30 minutes. Based on your app idea, they can help you out to opt for the best technology and platform to go with.
What Could be the Cost of Developing a Parking App Like SpotHero?
That's exactly what we do