Reading Time:
7
minutes
For all the tech-crazy people, the good news is here! Your wait is over! With the new iOS 11, you can unlock the never-seen-never-experienced before features of your Apple iPhone or iPad.
You can download iOS 11on your Apple phone or pad to open the windows to all new AR experiences, boost the productivity of your system, and click much better photos; and much more.
New Apple milestone release on iOS 11:
Apple has launched the iOS11 on the 19th of September (Tuesday) for download on iPhone and iPad devices. This is a major milestone in the mobile operating system and undoubtedly the most celebrated software release for iPad.
Wondering what is so great about iOS 11? We are presenting you the never experienced features that iOS is capable to bring about in your device.
The advanced Dock gives you quick access to your all-time favorite and recurrently used apps and documents from any screen. It also makes it simpler to work with multiple apps with its "Split View" and now "Slide Over" features. The "Drag and Drop" feature makes it easier to move pictures, texts, and files between the apps using "Multi-Touch".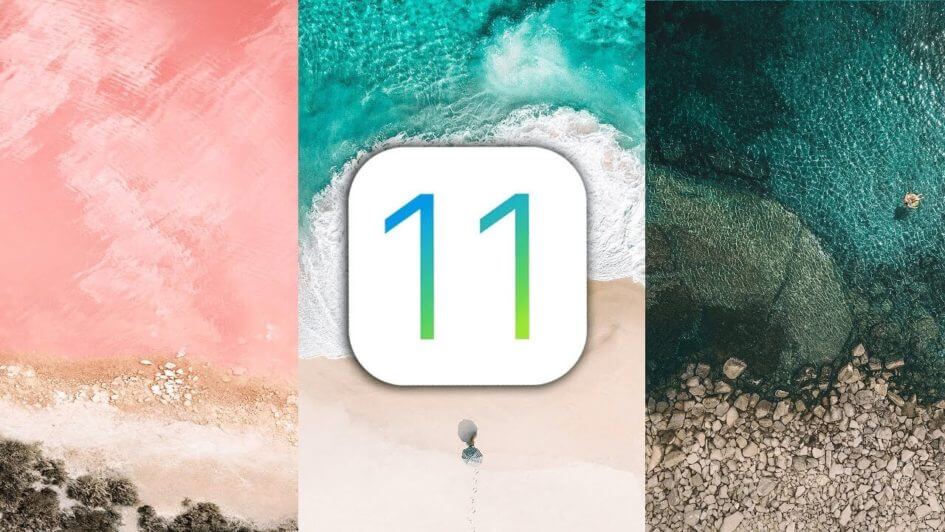 Wide features enabled Apple Pencil:
Apple Pencil is intensely incorporated into iPad Pro to support aligned drawing. New Instant Notes feature opens Notes from the Lock Screen by just tapping Apple Pencil on the display screen.
The all-new Files app provides a central place to access and organize files irrespective of the location
Immersive Augmented Reality
Visuals have always been the forte of Apple Inc. With the iOS11, you will gain access to the virtual content over real-world scenes for collaborative gaming, better shopping, and much more.
Pay with Apple Pay!
Apple Pay users will now be able to transact money more rapidly and safely. You can pay and get paid using credit and debit cards in the Wallet.
The Professional Click!
With techniques like optical image stabilization, True Tone flash, and HDR, the state-of-the-art"Portrait" mode makes every picture look like a professional one. Loop and Bounce effects create continuous video loops for Live Photos, whereas"Long Exposure" artistically arrests time and movement.
The Advanced App Store!
The App Store is completely reformed in iOS 11, which would make looking for apps and games easier. You can also unearth the stories behind iPhone developers, and their works. App Store for iMessage has also been made easier to contact.
The All-New Siri!
New voices are more natural and expressive and can translate various languages. Siri offers more individual practices and also provides proposals based on personal usage of certain apps.
Never Miss a Beat!
You can create a profile and follow friends to listen to shared playlists and see the music they listen to the most. Stay connected; keep following!
The Road Safety!
iOS 11 introduces "Do Not Disturb" feature while driving by which the iPhone can detect driving and automatically mutes notifications. The users can contact back by sending an auto-reply to let them know their situation through a text message.
Better Maps!
Apple Maps has now incorporated indoor maps for shopping centers and airports around the world. iOS 11 has also introduced lane guidance to help users better prepare for the next turn, as well as speed limits to help users stay informed.
Concetto labs have a highly experienced iOS 11 on your Apple phone or pad. Our application development experts are desirous to explain the scope of work for your iPhone application. Contact US today to fulfill your requirement with the creative solution and best quality work.