Reading Time:
14
minutes
With the commencement of smartphones, the daily chores of life have become easier. With the development of mobile applications, things have become user-friendly. As most of us are dog lovers and people who own dogs, there are some best apps for dogs. The best dog application will offer the best services that will please all dog owners. From dog owners, adopting dogs to staying near to your dog, most of the applications available are top-rated and functions well on both Google Play Store and App Store.
Here we present you with the best apps for dog owners that will serve all the purposes. Right from finding a pet sitter to a treat to your little adorable paw-durables, it won't disappoint you.
Best Application For Dog Owners
1. Fitbark | Dog Activity Monitoring App
Just like you stay fit and healthy, your dog needs to be the same. Full of energy and life. This is possible with Fitbark where you will be able to monitor your dog's fitness. There will be a bone-shaped monitor that will be attached to your dog's collar. Now, you will be able to monitor and understand the health of your dog. It works the same way as a Fitbit. It is one of the best dog monitor apps that will help your god to stay in shape and be healthy.
Right from understanding their daily activity to comparing them with other dogs of the same breed and age, you will be able to monitor and gain knowledge about it. This monitor application will also monitor your dog's sleep and any conditions which could be a threat to their health. This monitor app can be linked to any device to understand the condition of your dog's health.
2. Chewy | Pet Food, Products, Supplies App
Just like you order online food and grocery for yourself, Chewy somewhat functions in the same way. This delivery application will let the pet owners order food from the brands they prefer. There are more than 1000 brands for pets to choose from. This application is a one-stop solution for all the pet feeding needs or supplies that you need regularly.
This application has got impeccable benefits. They have a free 2-day shipping function on orders above $50 or more. For dog owners, this application is an apt fit. All you have to do is make a project, find the right food for your breed and also shop their favorite toys and supplies. It functions like any other e-commerce platform. You can track the packers. Also, you have the advantage of set-up automated shipments for things that you need weekly or monthly.
3. Pet First Aid for Pet Owners
Pet First Aids is one of the most crucial and important on-demand app development. It has been specially curated for the dog lovers who want to present panic attacks. If for whatever cause you are worried about your Dog, Pet First Aid from American Red Cross is important for all pet owners. This application is the best solution for avoiding emergencies. You will have all the solutions for home as well as getting your pet to the vet.
It is one of the best applications for Dog owners to understand and check on their pet's health. The application has the full guide of all the related things that you can do at home. You will be able to find nearby vets and hospitals with in-built emergency tools.
4. Puppr | Dog Training & Tricks App
One of the best puppy training apps is Puppy. You can teach your dog or pup some old and new tricks. This application paves way for step by step instruction in teaching your dog some tricks. From punctuality to basic obedience to more advanced tricks, these tricks are will others go awe. You can also earn badges by tracking through the progress of your dog's tricks.
The Pupp application has got over 50 tricks which are introduced by Sara Carson and The Super Collies, finalists of America's Got Talent. Premium subscribers will have access to lesson packs as well as live chats with Sara. You can also buy online treats and supplies directly from the application.
If you are looking for a dog walker when you are away Wag is here to your rescue. It is one of the best on-demand apps for dogs, which is a win-win situation for both sides. People can enlist their names along with their skills to get hired by the dog owners. All the dog walkers will go through a proper interview process to become a certified Wag Walker. This is an incredible application where the dog walker can take the dogs out for walks.
There are also added features and benefits like GPS Tracking, Photos and video sharing, review, and rating. There are great functionalities that are good for both the owner and the dog walker. It is a great application useful for the gig economy.
6. Barkhappy | Discover the Dog Friendly App
BarkHappy is a neat application for the new dog owners to slide through the community of dog owners near them. It has the features to find dog friends. BarkHappy provides you with a map where you can see local dog-friendly places to go to. Wherever you are, BakHappy will let you find the dog-friendly places where you can spend and enjoy your time with your little four-footers.
It is also a great application for group meetings. Users can create lost dog alerts in their community to find their dogs. BarkHappy is a useful app for the dog who loves to find new friends and have a friendly community.
7. Rover – Dog Boarding & Walking
There is another on-demand dog application called Rover. It is beneficial for the ones who are looking for a dog sitter. Here in this platform, you will be able to find someone who can be a long time dog-sitter. If you are looking for dog walkers only, consider choosing Wag. Rover is the application that will let you find the best pet sitter and the user-friendly interface will help in easier communication with the sitter.
The booking of the services is safe and secure. Rover's premium insurance and reservation guarantee are a win-win situated. It is one of the best applications for dog owners to find a reliable dog sitter.
8. Instagram – photos and videos
As much as this social media profile is popular for us, people are more drawn towards adorable photos and videos of dogs. There are ample dog fanatics on the platform. Dog owners upload the adorable pictures and videos of their dogs which rather make them a celebrity. There is no shortage of pictures and videos. And while you have your account why not let your dog gain some popularity, let them become a celebrity worldwide.
Final Words
There are sample applications that are making their way into Google Play or Play Store. We have showcased the top-notch applications which are a blessing in disguise. Dog-owners are in love with these applications and are connected to their pets even when they are not at home.
Looking to build an on-demand dog care application?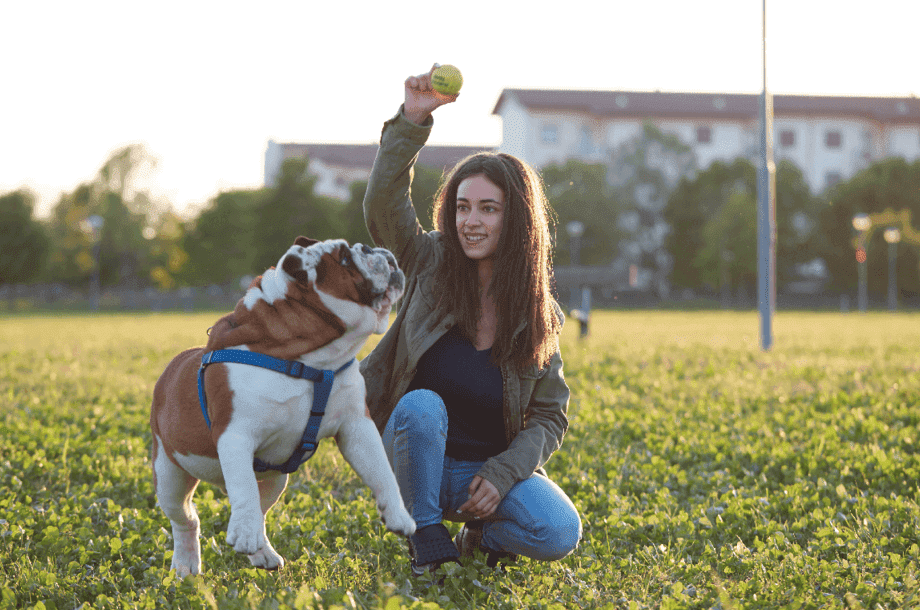 If yes, concetto labs is the best address for your requirements. Being a leading on-demand app development company, the company holds immense experience in serving clients with 1000+ on-demand applications over multiple domains. Drop us a quote to build an on-demand app at an affordable price.
Top 8 Best Application For Dog Lovers
That's exactly what we do