Reading Time:
9
minutes
Flutter is an opensource Google's UI toolkit. Flutter craft beautiful and natively compiled applications for web, mobile, and desktop. It uses a single codebase. Flutter does work with existing code used by developers and organizations. Firebase is a web and mobile app development platform developed by Google in 2014. Whereas, Spring boot is an open-source java-based framework created for microservices. The framework developed by the pivotal team can use to build a stand-alone product. Flutter and Spring boot work based on data. For example, the market segment for flutter is a small business, and for spring boot it is enterprise. Flutter spring does not share any categories. It has a single category as component libraries and spring boot. Later they categorized as low-code development platforms.
Flutter works well for all engineers, UX researchers, technical writers, and other developers. According to Google, there are over 2 million developers using flutter for development. 10% of Monthly growth seen from March 2020. It is near to half a million developers using Flutter every month. Well, flutter spring animation can also make your UI feel more intuitive. As it gives a feel of a polished app with improved UX. There are several approaches used when creating flutter spring animation. To get a better idea, you can choose the best widget using this demo tutorial.
Moving on with the flutter spring update. Let's make this interesting by understanding some statistics:
According to the survey done by Google's Flutter team. 60% of users are using windows, 27% are using macOS, and 13% are using Linux. 35% of users are a startup, 26% are enterprises, 19% are self-employed, and 7% are design agencies. The top territories are India, China, the US, Brazil, and the EU.
Approx 50k flutter applications published in the play store. And the most popular framework is HTTP, shared_preferences, intl, meta, path_provider, and pedantic. Popular 3rd party-apps are cached_network_image, provider, rxdart, font_awesome_flutter and flutter_launcher_icons.
In the past, we thought that Is flutter ready for mobile enterprise apps? And now if we fast forward it for today, then we would find thousands of libraries used with flutter apps. But again, there was a question. Will this library package ecosystem ready to build enterprise apps? Well, based on the flutter library or solution available, it is possible. The diverse requirements can apply to mobile enterprise applications.
The new release shows a modern appeal in flutter's enterprise. Sneath highlighted Brazilian fintech startup for Nubank. You can check the developer's story of Nubank about how flutter has benefited them. Click here. They choose flutter for the Android and iOS versions of its app. Moreover, the Flutter spring security team is always ready to handle any security issues. It offers best practices to cut the risk of vulnerabilities.
Who else is using Flutter?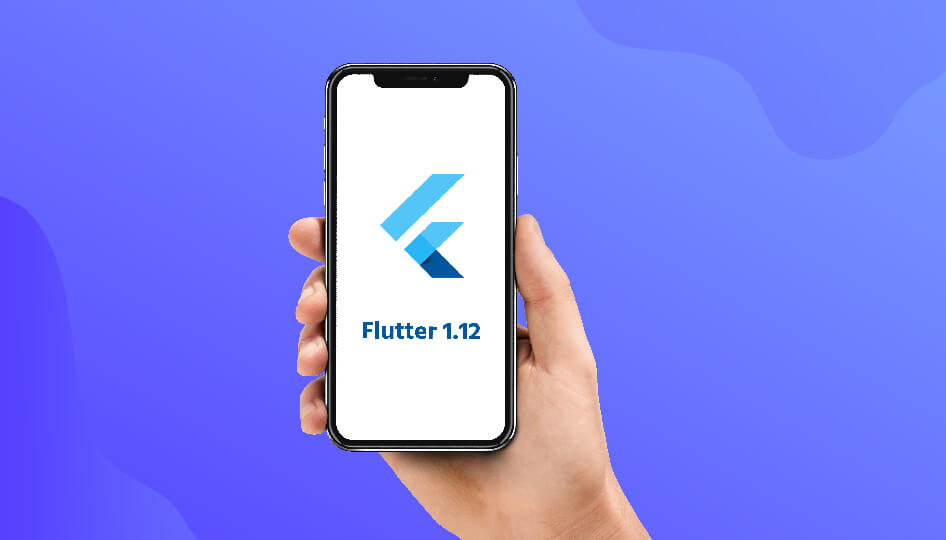 Stadia is Google's cloud gaming services. It uses flutter for its Android and iOS implementations. Looking to take a flight with Flutter apps, then check out high profile companies. They have chosen to use Flutter to grow their brand.
Flutter spring 2020 update is here
Google started updating the release for a flutter with improved stability and predictability. As observed by Google, flutter developers and contributors didn't understand the concept. It says, when a release would build and what code it should add-in. Also, there was another issue that lacks the testing of branches. It means sporadic hotfix releases to address bugs which runs the risk of new bugs.
By avoiding all the above issues, Google has moved to a new branch model for a flutter. It released in April and included a stabilization period for the beta version. It's a stable release that addresses crucial bugs chosen by reviewers.
For beta release and stabilization, they have now branched the beginning. They will use cherry-picking and fixing the bugs. Once a quarter the beta branch will promote the stable release. The infrastructure will support testing against branches. Which can confirm cherrypicks and accept requests based on severity?
Flutter beta will have Dart beta release. Which will bring new opportunities to align the flutter and dart release process? As an individual or developer if you're using a flutter app based on the stable channel. Then we recommend you to test your app on the beta candidate. It will influence the quality of the stable release by reporting your problem. Flutter ensures that the new process will provide higher confidence in the quality. It will predict the statement by showing the way to deliver hotfixes to the stable channel.
Wrapping up, we can say that flutter usage is growing fast among enterprises in particular. The research team will build high-brand experiences. It supports many platforms which are a key to why large companies chose Flutter.