Reading Time:
9
minutes
2019 can be considered as a remarkable year that has witnessed great advancement in different technologies. Recently, the two most popular operating systems run by the topmost mobile brands, Apple and Google have introduced an upgraded version to Android and iOS. Whether you're a layman or an entrepreneur, staying updated with these changes is crucial because without these two operating systems your phones are merely a solid plastic. The new versions are termed as Android Q vs iOS 13!
Here in this article, we've outlined the top 3 key features of the upgraded version of both the OS to help you make a better decision when it comes to upgrading your own mobile software:
What are the key features in Android Q?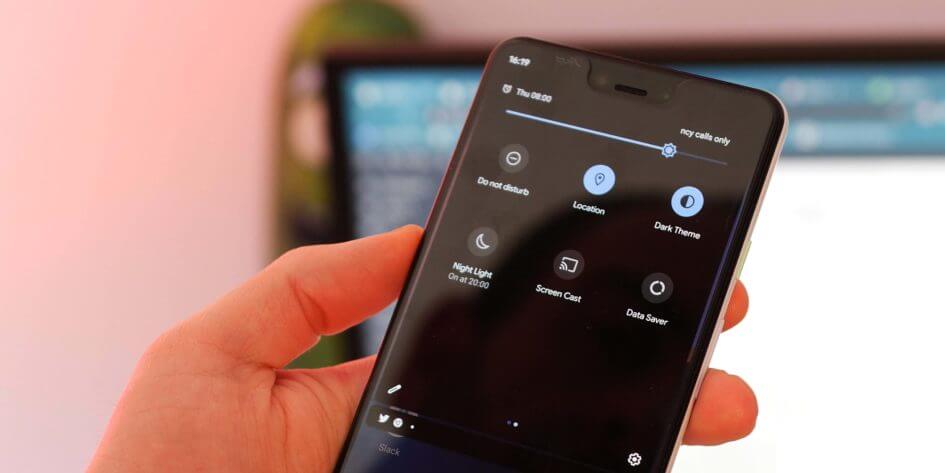 1. Dark mode:
Google is introducing this new name in the Android fraternity for the first time! Android Q is compacted with a system-wide dark mode, also optimizes third-party apps. Users can easily boost their battery life with reduction of OLED lights in phones and fewer constraints on eyes. More so, Google provides you with the ability to choose any app of your choice that you don't want to see when the dark mode is on.
2. Live captions:
This feature seems to be exciting from a business viewpoint as it enables you to add captions to any video or audio randomly. It integrates with machine learning to showcase the captions on the display instead of subtitles. More so, to utilize this feature one doesn't require internet connection, which again adds to the likeability of live captions.
3. Focus mode
This feature seems to be quite useful for today's youth who are always on the go and multitasking between the apps. The focus mode allows you to hide notification from those apps that are not so important. It eventually let you stay focused on what's more vital to you in this very moment.
What are the key features in iOS 13?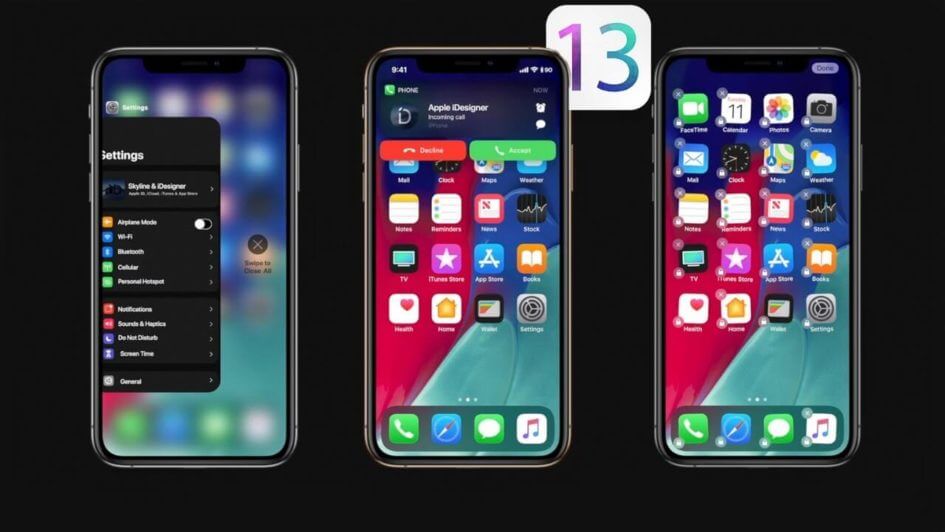 1. Dark mode
So, even Apple has introduced dark mode in its latest version of the operating system. However, dark mode is available on macOS that turns the screen in black or grey color. But now other apps can also be optimized in this feature that not only changes the visual appearance but also promises to reduce eye constraints.
2. Redesigned Photos
Since Apple gave its debuts in the photos, it has been twelve years that Apple made some iteration to this app. In this new version, there is some promising range of improvements by Apple. Actually, the AI in your photo gallery will provide you more clutter library by eliminating similar pictures. It is impossible to put in words the functionality of this feature, but we can assume that geo-tagging will play an important here. You will also come across some improved photo editing tools as well as post-shot editing mode of portrait mode pictures.
3. Sign in with Apple
The most controversial and unexpected change by Apple is this new feature, called "Sign in with Apple". This app work as sign in with Google or Facebook, but optimizes your Apple ID. For instance, you need list the option of sign in with Apple at the top and even if any app asks for the email address to sign in, then the all-new iOS 13 will be able to utilize an exclusive, randomized email generated by Apple. This feature will become popular with time due to FaceID and TouchID that you can utilize to sign in with Apple. But this will bound the users with Apple' ecosystem very tightly, making the obsessed.
Android Q vs iOS 13 – Which is better?
Well, it seems that competition is tough! This time iOS have focused more security and privacy features for the users by announcing Sign in with Apple. However, there's no fascinating feature introduced by Google, yet the live captions are major software for them. Both have their own fancy features and set of advantages which is quite difficult to avoid and choose from.
If you're planning to build an Android or iOS application with the leading android development company to drive more sales, then these upgradations can help you make a better decision.
Conclusion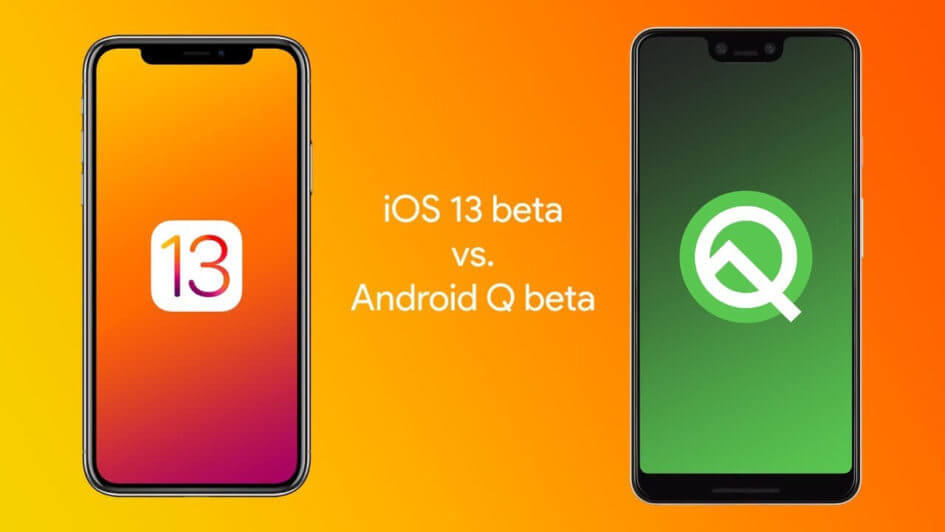 In a nutshell, both the operating systems have their own advantages and plus points and picking the best one will not be an appropriate decision. However, if you're looking forward to target global audience, building application on both the major platforms is highly recommended. Hire a team of dedicated android or iOS developers from Concetto labs at competitive price model. For more assistance, drop us an email at info@concettolabs.com and we will get back to you at earliest.