Reading Time:
13
minutes
Today everyone likes to keep their body fit and fine either by going to the Gym or with home exercises, but what about the mind! Don't you think a healthy mind is important though? Because as we grow older, we are unable to remember new things. According to researchers in the US, they found that our brain is unable to filter and remove old memories that prevent storing new things. Recently, one study conducted by COGITO says that training your brain with a piece of exercise can help you improve working memory for people including all age groups. Which means one should train their brain to improve their grasping power and memory as they keep their body healthy. Generally, people often try to keep their brains active by solving Sudoku or crosswords which are quite fun but unfortunately such things aren't very effective these days.
Today things become easy if you do have a smartphone because there is an app for almost everything including brain training apps. Such Best brain training apps have been designed scientifically to keep your mind active with a bunch of personalized brain exercises.
And lets you increase your brain efficiency, sharpness and control emotions. But not every app is powerful enough, so if you're looking to train your brain as sharp as possible these 10 apps that may help you hone your mind.
1. Lumosity 
Brain Training Apps
Available on: Android & iOS
Price: Free + in-app purchases
Downloads: 10,000,000+
Lumosity is apparently the most well-known brain training program developed by an experienced team of scientists and designers.
It offers a series of fun and challenging 40+ brain training games to help you work on your memory, attention, problem-solving, processing speed and flexibility of thinking. It tracks your scores and ensures that you are always challenged by adjusting the difficulty level. Apart from a smartphone, you can play Lumosity on your desktop at any time. Their app pro version unlocks more games and brain analysis where you can analyze your brain training performance.
2. Peak
 Brain Training
Available on: Android & iOS
Price: Free + in-app purchases
Downloads: 10,000,000+
The peak is another freemium app developed by neuroscientists provides that provides 40+ fun brain training games to help you exercise your brain. This Peak app is more focused on specific brain skills like problem-solving, memory skills, communication skills, focus, and mental agility.
The app is designed in such a way that one can improve their memory, sharpen their problem-solving skills, and develop more mental abilities. Its Coach feature offers in-depth insights that can help you to track your brain training progress with its colorful interface.
3. Elevate – 
Brain Training and Brain Games
Available on: Android & iOS
Price: Free + in-app purchases
Downloads: 5,000,000+
Elevate is the most professional & to point brain training app on the app store right now which is designed by a bunch of experts with their proven educational techniques… This brain training app made up of 40+ brain games to improvise memory, processing speed, speaking skills, attention, and other mental capabilities. That can ultimately turn a human being into a great professional kind!
4. Curiosity 
Makes You Smarter
Available on: Android & iOS
Price: Free + in-app purchases
Downloads: 5,000,000+
You can only get an answer to your question that you have asked Google but what if you find everything in one place? Then Curiosity is an app that publishes useful articles and videos on mysterious topics alphabetically. Simply follow the topics and learn without hassle. Apart from that Curiosity take it to the next level where you can uncover answer with thought-provoking quizzes.
5. Duolingo – 
The world's best way to learn a language
Available on: Android & iOS
Price: Free + in-app purchases
Downloads: 5,000,000+
Learning a second language is a great way to challenge and train your brain for new things and in today's globalization, it becomes necessary for the people to learn multiple languages to stand out from the crowd. Duolingo lets the user learn a second language with a quiz and by answering one can earn points and compete with their friends or locals. The app is completely free and it offers both audio/video puzzles that make it easy for people to learn interactively and visually in no time.
6. Brilliant | 
Learn to think
Available on: Android
Price: Free + in-app purchases
Downloads: 1,000,000+
Mastering any concepts by solving quiz and puzzle is always fun and Brilliant is what designed for. It helps the user to learn math and scientific concepts through quizzes that are entertaining as well as educational both. And, once can subscribe and unlock different courses & exercises on everything starting from logical reasoning to artificial neural networks. So, its an ultimate app if anyone wants to push their brain limits.
7. Clockwork Brain Training – 
Memory & Attention Game
Available on: Android & iOS
Price: Free + in-app purchases
Downloads: 100,000+
Clockwork Brain Training app is designed to challenge their users in puzzle play mode that gets difficult as they solved different levels. Each day you will get tokens as you train your brain and using those tokens one can unlock other games mods & upgrades which encourages the user to train their brain continuously. Apart from that, the app allows the user to track their brain training process by weekly and monthly period graphs.
8. Happify: 
Science-Based Activities and Games
Available on: Android & iOS
Price: Free + in-app purchases
Downloads: 100,000+
Just training your brain as a logic and intelligence machine is not so good an idea as it has an emotional part too. And, Happify aims to strengthen your happiness by reducing stress, negative thoughts, and build greater flexibility. Training your brain for such emotional skills can help you to react well when you are in any social interactions; it boosts up your capability to relate better and keeps you positive & motivated. So, one should definitely try this app if they really want to train their brains.
9. Smart
Platform: Android
Price: Free + in-app purchases
Downloads: 100,000+
Smart is another app that offers brain training and skill development. It offers 28 interactive training games and 600+ levels to magnify your memory, flexibility, attention, reaction, and concentration. The app is skillful as well as quite practical that can be easily learned by anyone and get remarkable results after using the app.
10. Fit Brains Trainer
Available on: Android
Price: Free + in-app purchases
Downloads: 1,000+
Fit Brains Trainer is another expertly developed brain trainer developed by neuroscientists, education experts, and creative game developers. The app will test and analyze your cognitive functions that are divided into 6 main brain functions like language, memory, thinking speed, problem-solving, visual-spatial and concentration. The app comes with 10 sets of brain training games that work in different regions of the brain and advances memory & absorption. It challenges users with the daily task from each category that users have to complete and on the basis of that it allows a user to track their brain training progress with a beautiful color-coded graph.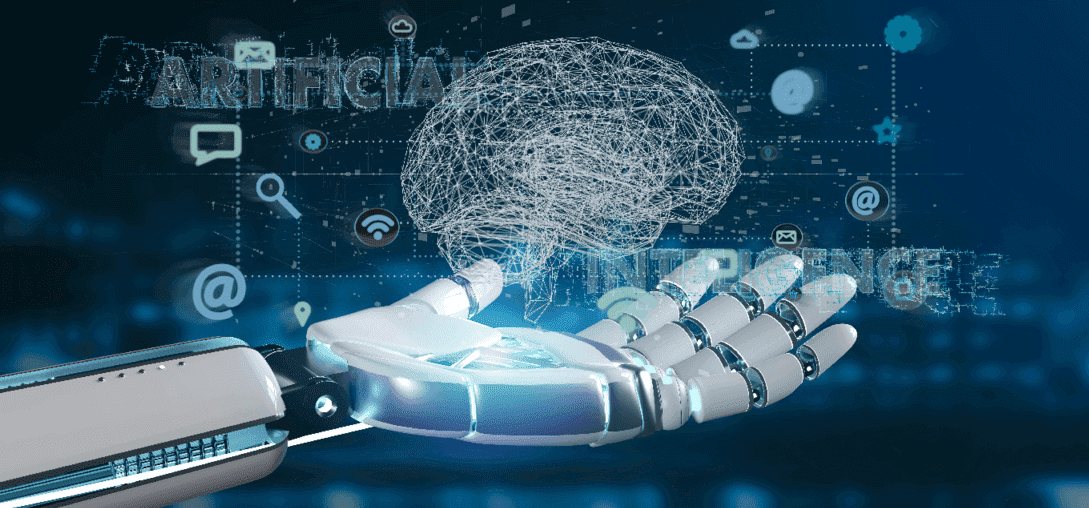 So, these are the best top 10 apps from us that can help you to train your brain in a fun way that we have tried and listed. Let us know if you have any projects in mind. Concetto Labs is a top-notch hybrid app development company in India that provides the best brain app.
Top 10 Best Android & iOS Apps To Train Your Brain In No Time