Reading Time:
13
minutes
Smartphones technologies are on the rise because it offers far more than apps, games, and other useful utilities on the go. Due to the increasing demand for Smartphone apps, nearly every business wants a mobile app to stay ahead of market competition. In the previous years, there is a lot for app developers to do while creating an app for a specific platform, whether it is Ios, Android, flutter, Blackberry, Symbian, or Java. Obviously, smartphone manufacturers like Apple and Google have provided tools to build apps for their platform that requires app developers to learn different sets of technologies. It was not so easy for app developers to create and maintain the app for different platforms. Also, skipping a specific platform or device is like losing potential app users that direct you in adopting cross-platform solutions over the traditional native resolution.
Nowadays, cross-platform app development solutions are gaining popularity that allows you to develop apps for more than one platform using the same code. It saves your time and efforts as well as lets you build high-quality apps that serve excellent user experience to your users. While previously building a native app for a particular device was the only way to ensure optimum app performance.
So, if you are an app developer and wondering whether you should Learn Flutter, or Stick to Native Development? Then, this blog is for you.
Introduction:
Flutter is an officially Google powered UI app development kit that allows the developer to create natively-compiled apps for mobile, web, and desktop with a single codebase. While React Native is a framework for building native applications using React Js. The native was launched back in 2015 by Facebook during F8 Conference and Flutter is a year baby of Google that was launched last year's Google I/O. Apart from that, both the platform is entirely Free and Open Source. Native uses JavaScript as a codebase while Flutter uses Google's very own Dart programming language for faster Flutter app development for multiple platforms.
1. Community Support:
Thanks to JavaScript, Native can be quickly learned by any developer with a little bit of training. Same way, Dart syntax is quite easy for such Java developers as it uses object-oriented concepts or one can readily learn by following the official documentation. Also, being an elder language Native has a vast community compared to one-year-old Flutter. However, Flutter rapidly becomes the first pick framework for many app developers. Till date, 'cross-platform' term is only related to Android and iOS app development. But, last year Google has announced that they would take Flutter beyond mobile & web development. And, they are also planning to target macOS, Windows, and Linux in the upcoming years.
2. Technical Architecture:
React Native heavily relies on JavaScript runtime environment architecture, or you can say JavaScript bridge. In runtime, the JavaScript code is compiled into native code that uses Facebook's Flux architecture. However, Flutter has its own Flutter engine that has everything needed to accomplish the goal of app development.
Although, components of Flutter are relatively more substantial in size but it doesn't require communicating with other native modules. Apart from that, Dart contains support for multiple frameworks, like Cupertino and Material Design that comes preloaded. Native still uses JavaScript to fill the gap with other native modules which results in poor performance compared to Flutter.
Apart from that, both the platform supports a hot reload feature that allows the developer to make runtime changes in the app UI which is quite convenient for the developer.
In terms of the integrated development environment (IDE) support, Native developers are free to use any text editor but with Flutter it's not possible. As Dart is not widely used or popular language. But at this point, we can't expect more than this from one-year-old Flutter because it's still growing its community and support.
3. Installation, Setup, and Configuration:
If you know JavaScript, React Native installation is easy else you need to learn Node Package Manager (NPM) before installing Native. Also, React Native does not have any setup guide that helps the developers to get started. At the same time, one can easily install Flutterby downloading the required binaries for a particular platform which is readily available on Github. The best part is Flutter provides built-in CLI tool better known as flutter doctor that guide's developer while setting up the environment.
4. Development API and other UI Components:
While developing cross-platform apps, you must need support from native components else it won't feel like native app development. For React Native, the developer has to rely on third-party libraries entirely, but it supports UI rendering and access to device APIs.
But things get comfortable when you are developing an app using Flutter because it offers a rich set of components and it does not require any third-party libraries for support.
5. Unit Testing:
For any app, the writing test is an easy way to know app code performance. Cause React Native uses JavaScript framework; there is built-in support for some unit level testing. Yet, there is no official support for integrations or UI level testing. Opposed to react native, Flutter has support to test developed apps at the unit, widget, and integration level. It also provides quite proper documentation that can help app developers to perform Unit testing in no time. Apart from that, one of the cool features of Flutter is that it offers excellent widget testing to create widget tests to examine the app UI and execute along with the unit tests at the same speed.
6. App Store Releasing Process:
One of the crucial parts of app development is to release a developed app in the Play store. This process includes the complicated job of code signing to another application setup, especially when you are developing a cross platform mobile app. When it comes to Native, it does not provide any documentation or automated steps to deploy your app to the iPhone App Store. But one can go through the manual app deployment process from Xcode. It clearly denotes how the developer has to be dependent on available third-party libraries while app development and store release.
But with Flutter, you can use its official documentation that will help you throughout app development and store release process including both Android and iOS processes. However, it uses Fastlane for the app deployment process, which is quite well documented by Google.
7. Continuous Integration & Delivery Support:
Things never end by creating an app to fulfill the business needs, but it starts with it. For any app, Continuous Integration & Delivery are an essential part of any app development project to ensure app success by removing the buggy code. For React Native, there is no official support or documentation for setting up CI/CD. Flutter does have support for continuous Integration due to its rich command-line interface and the testing method by linking external sources.
Concluding Thoughts: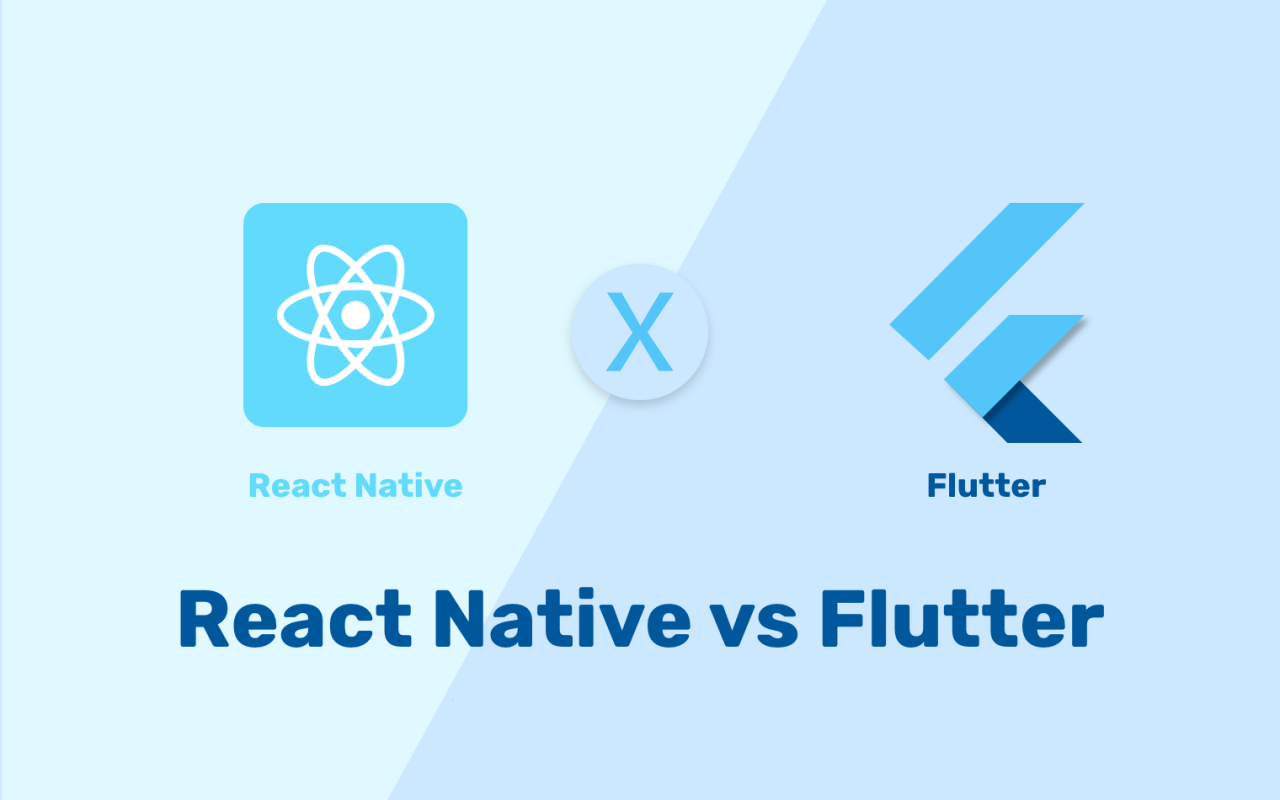 At the end of the day, both the app development languages React Native & Flutter have their own pros and cons. But, if you see, Flutter is a clear winner in this app development race. Because of its app development flexibility, library support, and other features many app development companies and its expert app developers are switching to flutter by considering it worth future proof app development option.