Reading Time:
10
minutes
So, the time has arrived, and you have finally decided to develop your very own mobile app agencies and take over the word with it. Initially, one might find them intimidating getting the hybrid mobile app development services, creating your very own uber. Still, unfortunately, the world doesn't work in the same way we always anticipate.
And the problems are just about to get started. Once you make up your mind and decide to choose a developer or app agency, there are a plethora of choices to choose from. Everyone has their USP and certainly different price points for the same services. While you might want to go for the cheapest one, but you shall be regretting your very choice the next day ahead.
This is not just because of your wrong choices, but the hidden costs these companies tend to add, during the entire process of development. The idea behind this article is to make people aware of such hidden charges brought forth by this mobile app development agencies.
Things to Look for in Mobile App Agencies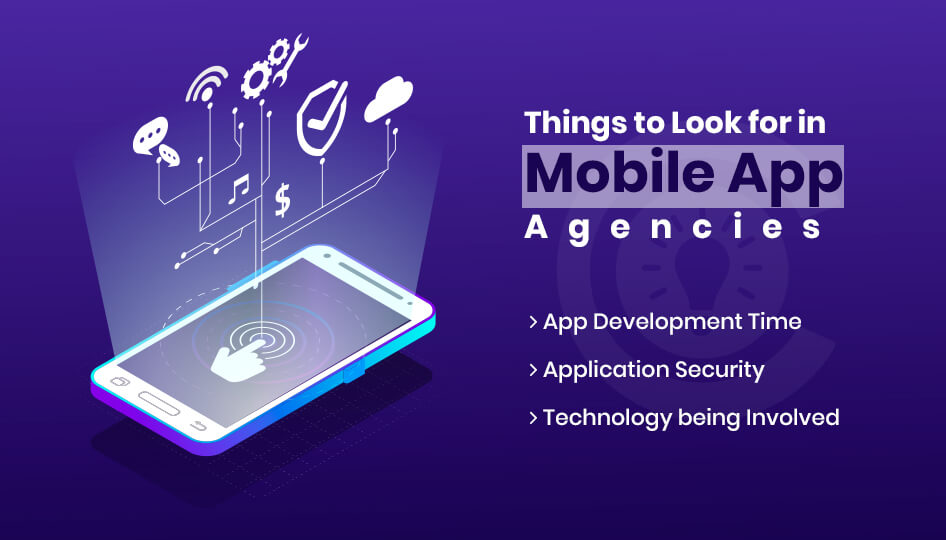 Before you hire cross platform mobile app developer or an entire agency for that matter, you need to look for the below-mentioned instances for a better and effective result:
1) App Development Time
Undoubtedly, mobile applications can't be developed overnight. With a lot of research, writing several lines of codes and backtesting going on. Despite all the facts, your development timeline is very crucial to excelling in your business. Try to look for an agency that is true with their words and maintains a discipline while meeting with the deadlines.
In this digital era, everyone is running their race. If you want to compete within the market, you need to get in front of the public as soon as possible.
2) Application Security
One of the more significant concerns with hybrid app development services is how much security is getting packed into your application? If you are thinking about building an e-commerce application, you don't want fraudulent transactions to be made from the app. Neither you want to compromise with your customer's personal data. These are some of the things one needs to keep in check and discuss with the agency before getting their services.
3) Technology being Involved
For the majority of the people, app functionalities become a huge deal. But they often tend to overlook the technology that one can use with the development of the application. Discuss with your agency, the languages they are going to use for the development of your app. Cross-check them with other developers and make sure that you are getting the right product for the prices you are paying.
Hidden Charges one Needs to Aware of
Not all hybrid mobile app development company are transparent with their charges. Once you opt for their charges, they start to add hidden costs with your overall belling, which at the end of the day exceeds far from your budget.
Here are some of the hidden charges on needs to aware of:
1) Functional Charges
Adding more functionalities can be beneficial for your application, but it can be tricky at times for your wallet. The developer might always lure you into adding more functions within your app. This generally works as an add-on, costing you thousands of bucks more than you ever agreed. And that is not the end of it might even turn out to be a recurring payment. Once you stop the same, that added functionality becomes long gone.
2) Administrative Costs
Being a creative professional, you will always want to have better control over your application than anyone else. Even you might want some administrative privileges just to update your content or avoid calling the IT every now and them. Whatever be the reason, administrative costs are always hard to anticipate. Based on your application, the admin panel always tends to differ, and this is where there is a huge chance of getting ripped off. Further including, you can't just avoid these app managements, which always gives the developer the upper hand.
3) Infrastructure Costs
The infrastructure cost generally deals with where you shall be hosting your application or the server for storing your data. Again, like administrative charges, these are often customizable, and your pricing varies according to the same. For instance, if you are dealing with user intensive data, you might require some advanced server functionalities while just for uploading your content, a basic plan will work just fine.
4) IT Support Costs
Did they ever tell you that you are going to get free IT services and customer support? Most likely, they have completely left the argument. This is yet another hidden cost for your app development, which is going to charge you a huge chunk of money. Along with that, sometimes with Android and iOS releasing significant updates, your app might require maintenance over time. All these costs gradually add up to your annual billing for the agency.
Wrapping Up
Before concluding the article, make sure to understand that when you are going to hire a cross-platform app developer, make sure to take a close look at the bids that you are placing. Take into consideration that there might be some hidden costs that shall be put forward to you in the foreseeable future. Before closing the deal with your developer, ask them to give you an entire list of all the expenses between the pre-launch and post-launch your application.
Above all, don't just evaluate based on the costs that are being advertised by the developer or the representing farm. Use this article as a blueprint towards finding the right developer for your next big mobile application, and we guarantee that you will achieve success in no time.