Reading Time:
7
minutes
Top Mobile App Marketing Trends for 2019
In our daily routine, Mobile App Marketing has become an inextricable part of our life. Waking up with morning, we start using Whatsapp, checking emails, listening to music, watching YouTube videos, reading online news, updating project status, and much more. As a result, the use of mobile applications and the Smartphone is not going to relinquish in 2019.
We can not neglect the app marketing part because it is essential for any online business. It is as important as the marketing of physical products if you desire to enter the Mobile Application world to earn a superior return on it and market your goods.
In this blog, we are going to consider some hot mobile application marketing trends that are going to stay in 2019 as well.
Related: How Much Does It Cost To Build A Mobile App?
Marketing Automation: From the last few years, marketing automation is among the top three priorities for both businesses and marketers. It typically produces remarkable new revenue for companies and provides an exceptional return on investment. It allows businesses to collect personal information of customers like email, phone numbers just like for desktop and sends automated personalized information to end-users that help to convert prospects to customers and turns customers into delighted customers. Hence, marketing automation plays a vital role in customer engagement too.
Augmented Reality: Augmented reality is the newer form of the approach adopted by companies that help them to sell their services and products to the right customer. This concept has become popular after the success of Pokemon Go and Snapchat's reality lenses in the market. This can change the whole concept of marketing in the coming future.
Betrothal rather than trifling app installation: Consumer always prefers to use an application which consumes less effort while using an application from its downloading, simple installment for better user experience. Therefore, the main focus should be on making your app to engage enough users where you can end up losing your customer.
Related: Best practices to enhance your mobile app user experience
Messaging Applications: Nowadays, Instantaneous messaging apps like Whatsapp, Snapchat, Instagram, hike, and so on are moderately gaining momentum and in the coming years it will take the place of social networking as they are private as compared with social networks similar to Facebook. Some of the marketers use messaging apps to connect with consumers. Hire Mobile Application developers need to take advantage of all possible media to get a great strength of customers.
Localization of apps: The Key purpose of the mobile apps is to give the personalized experience to your users. It is crucial to know the location of the users so that you can feed particulars of services or products according to their location which can be more useful to them.
More focus on the security of apps: While using an e-commerce app, the user adds their confidential information of debit/credit card. Therefore, safety and security is a considerable factor for mobile users. It should be protectable. For the marketing of application, security should be an important concern.
The above-mentioned points related to marketing trends and technology may help apps marketers to boost their conversion rates and to get maximum return on investment.
How Concetto Labs helps in Mobile App Marketing & Developing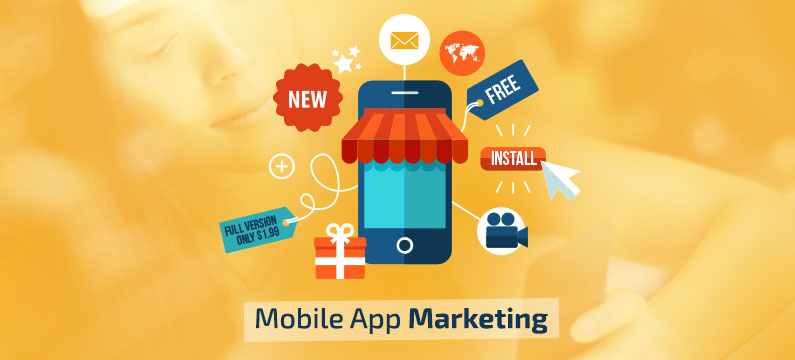 Concetto Labs is the leading web and mobile app marketing & development company in India. By providing consummate flutter cross-platform app development and creative design solutions we can help you to get more attention of customers towards your application.