Reading Time:
8
minutes
The recent Microsoft Ignite event has amazing news for the Microsoft developers.
Charles Lamanna, the corporate vice president of the Low code Application platform announced Microsoft Power Fx – A new low-code programming language. This announcement is made during the session of "What's new and next for the Microsoft power platform.
So, what's behind Microsoft Power Fx?
Being an open-source language for low-code name language, Microsoft Power Fx is a strong-typed, declarative, and general-purpose functional programming language. It can directly edit apps in text editors like Excel-like formula bar or visual studio code.
It is built on the similar syntax used by millions of developers to solve logic and computational problems. The language's core features like the ability to edit applications directly in the text editor like visual studio code aid developers and skilled professionals to move faster. It helps them to find common grounds with millions of other developers – Says Cunningham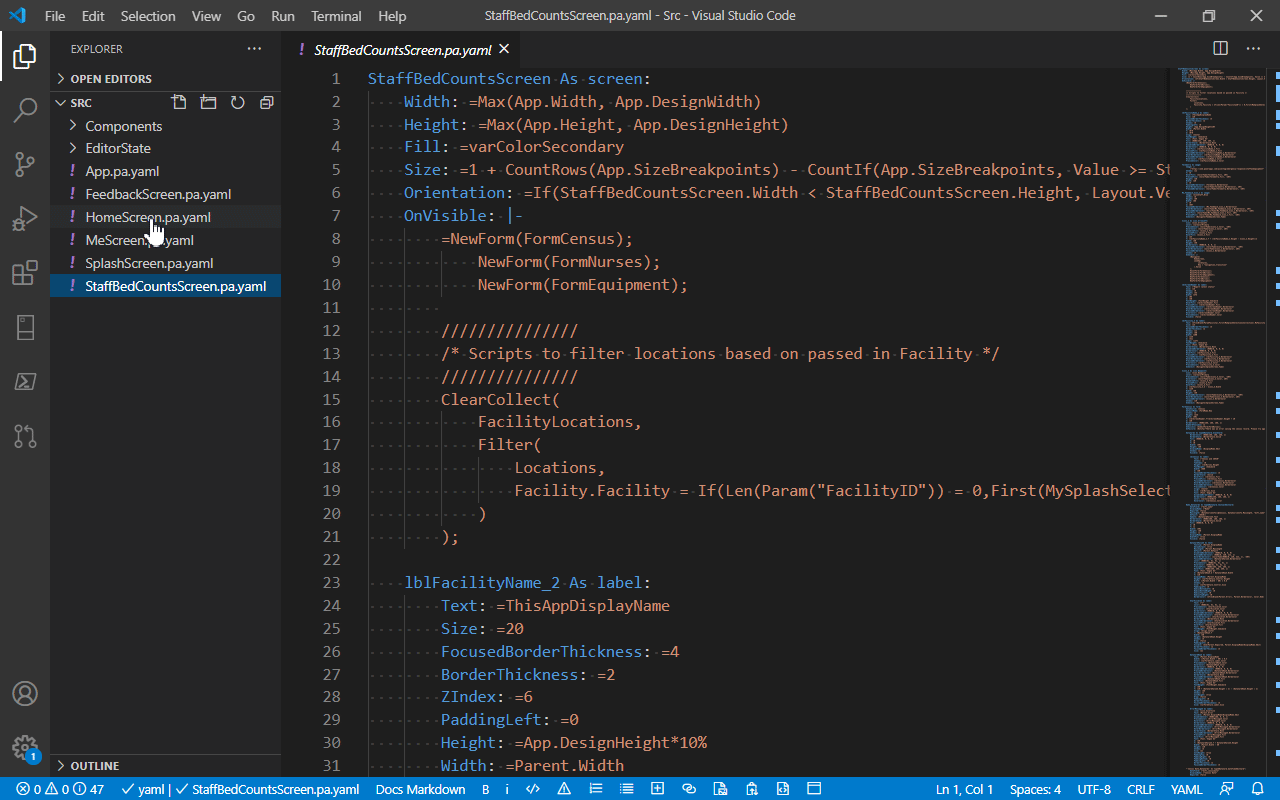 What makes this low-code Power fx pack different from the earlier one?
Some of the lucrative features of this low-code programming language are:
1. An Excel-based language:
Supported by Microsoft excel formulas, Power Fx allows a broad range of new developers to bring in skills for low code solutions.
2. It is open source: 
Since tech giants have made language available on GitHub publically, it is open source.
3. Strongly typed:
Power Fx is strongly typing, meaning the types of all the values are already known at compile time. This helps in detecting the errors at an early stage.
4. Local and remote:
This low-code language utilizes the same functions and syntax for the data available local in-memory and remote in the database.
5. Built for low-code programming:
The Microsoft developers are shortly going to extend the use of this language across multiple Power platforms. It includes Microsoft power virtual agents, Microsoft Dataverse, Microsoft power automate, and beyond.
How Microsoft Power Fx works?
Microsoft Power Fx is a low-code programming language based on spreadsheet-like formulas. Power Fx binds objects together with declarative spreadsheet-like formulas. The language is currently integrated into Power Apps canvas apps.

In this language, an expression by itself means nothing about what it is calculating. But it is up to the developers, whether they want to place it in a variable or pass it to a function. Furthermore, instead of writing an expression with no specific meaning, one can write a formula binding the expression to an identifier.
What are the benefits of using Power Fx?
The language helps developers with a wide range of development. Right from "no-code" for those who are new to the programming to "pro-code" for the skilled and experienced professionals. It eliminates the need for learning or rewriting cliffs in between. And thus, enables multiple teams to collaborate and work together to save time and expenses.
The other benefit of Power Fx is that it works like a spreadsheet that always remains alive and active. A compiler can keep the program in sync with its operating data in a constant way. The incremental compiler will provide a rich formula bar and editing experience with IntelliSense, type checking, autocomplete, and suggestions.
What does the future hold?
The developers announce that by the end of the year 2021, the Power Fx packs will be available for Dataverse calculated columns and the Power Fx formulas. It will be leverage in AI by embed into the AI builder data prep and Power virtual agents. A Microsoft low code chatbot platform. Though the low-code platform is emerging slowly, developers would be able to use it directly into the text editors like visual code.
On the GitHub platform, Microsoft has already started dumping information of the Power FX. It has all the relevant examples of the documents to use grammar and expressions.
Wrapping Up
It is forecast that Microsoft will expand its Power FX's features. It will add support for formula-based model-driven app customization and Dataverse plugins in June. The end of this year expects to bring more supports. Along with Dataverse calculated columns, power virtual agents, and AI builder data prep.
What are the benefits of using Power Fx?
---
Power Fx is that it works like a spreadsheet that always remains alive and active. A compiler can keep the program in sync with its operating data in a constant way.