Reading Time:
6
minutes
All of us would agree, owning an iPhone or an iPad is a lot more than just owning gadgets. It is a rage among the people today, especially young professionals. Being the pioneers in the smartphone industry, Apple is undoubtedly the best in the market.
Pre-requisite to App Development:
The development of an app is the most vital thing for any operating system. A developer needs to have a wide range of understanding of concepts & practical applications, and many other aspects are to be considered when it is about developing a new app for any operating system. There are many times when we cannot promise success when it comes to the development of an application for the iPhone. Now with the new UI and UX, iOS has a great variety of things that can deliver a very appealing and commanding experience for the users.
Tips for Developing App for iOS:
There are hundreds of people who provide iOS app development services. You will get a number of iOS app development services offering companies, anywhere in the world, which you can easily find out through the internet.
While developing an app for iOS, a developer must have the following in mind:
1. Rendezvous with the User
How many times has it happened that you download an app for about an hour or so and then just delete it in 5 minutes – just because you don't feel connected with it? Any technology will fail unless the user feels connected or related to the application.
2. Performance Matters!
Has it ever happened that you download an app, and as soon as you start using it the whole system just hangs up! How irritating, isn't it? If you are a developer, you must keep in mind that on average an app should not take more than 3 or 4 seconds to load.
3. Device Compatibility
If you are an app developer, then you must keep in mind that your app needs to be attuned to all iOS devices. Even the latest of the devices must be compatible with the app you are developing.
4. What is the Purpose?
It is a very simple fact that the app should be capable of delivering what it is supposed to! The end-user must be completely satisfied with the app. You must have observed that in the updates list, apps like Facebook, WhatsApp, Google Apps, and even other popular apps always get an update alert every other week. The idea behind this is that the customer always needs something new or a better version of the same app.
5.User Interface
There is no denying that the first impression is the last impression, and this is applicable in the case of apps also. You must design an app with so much involvement that you must first design the user interface first and then implement it on the app. The UI needs to be good even for smaller screens.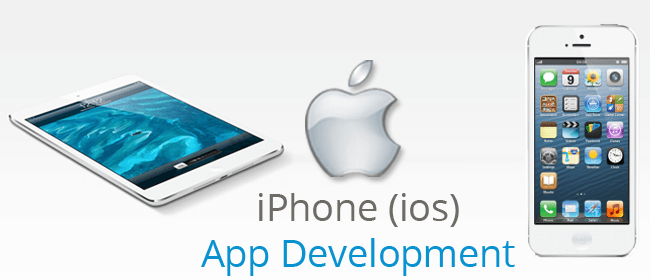 Last but not least, you must first fix earlier bugs and errors in any app and then only concentrate on developing a new application. Concetto Labs help us to resolve bugs & errors in already build a mobile application & make an error-free app. Contact us now for iPhone/iPad App Development.
5 Tips for iPhone/iPad App Development