Reading Time:
11
minutes
Jump Down:
The last decade has witnessed an excess of ground-breaking innovations for commercials and corporates. The increase in mobile apps for business management, booking, and shopping to the biometric scanners integrated within smartphones is evidence that technological evolution is not just the future but our present! Be it just to unlock the device or to identify the criminals and alike, facial recognition app development is quite a in town. Facial recognition software has been used in fields such as banks, entertainment, medical, identification and so on.
Face app development technology is a great application that not only encourages cybersecurity but also helps law enforcement officers find out the criminals. The proportion of your facial features, for instance, fingerprints, is unique to every individual. The software works by identifying the unique differences in the individuals' faces to recognize a single person in a group. In mobile phones, it's a security feature, empowering users to access their phones via face recognition.
As we know that the trend of face recognition app development in the market is fascinating the generation, we've taken the time to list the names that exceed the competition.
Take a look at the top face recognition apps for 2020:
The enchantment of facial recognition is that it recognizes your face for security identification. Blippar, for instance, is an AR-based face recognition app that can recognize over 370,000 celebrity faces for a quick search on their work, personal life, and other details. Blippar calls the feature Public Figure Facial Recognition.
Another use of the face recognition app is it represents the feature called 'Halos.' It allows the users to create their AR facial profiles and use them to share their feeling and moments with their fans or customize their features to mirror celebrities.
2. Luxand
If you ever faced challenges while putting names to faces, Luxand is the facial identification is an ideal app. It brings to the limelight a face recognition feature, which is known as FaceSDK. It's the best choice for biometric identification, surveillance, and other purposes, used by various top organizations around the world.
It allows you to add names to the images and use the app as a photo gallery for whenever you need to remember someone. Moreso, Luxand can identify faces in live video footage, along with the gender and age of the individual.
The FaceSDK feature is openly available with various face detection APIs, including: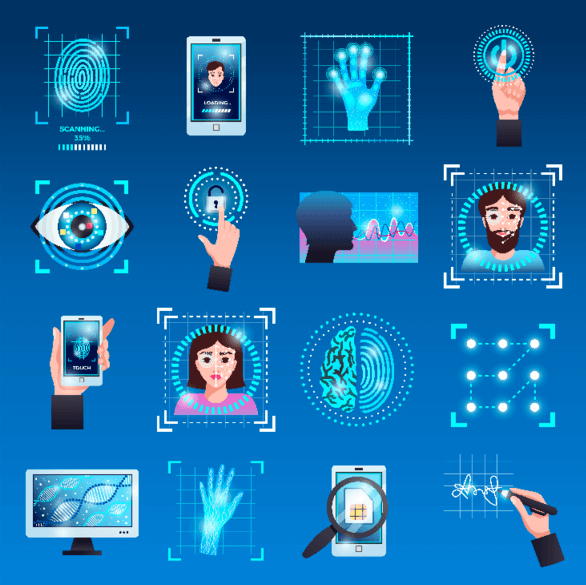 Facial recognition API
E-cards API
Face Enhancement API
Baby Prediction API
Face Aging API
Avatar API
Zombie API
It allows a faceapp app developer to explore emerging technology and also allows them to make AR-enabled apps.
3. FaceApp
FaceApp is the face recognition app for iPhone users that was launched back in 2017. If you are interested to know what your future-self will look like, it will do the job. Moreso, it can identify celebrities and allow users to share their old and new photographs like other social platforms.
FaceApp offers a variety of filters that add to the drama of facial recognition. Some of these filters are:
Smile Filter
Hairstyles
Genderswap
Age filter
Skin tone lightening feature
4. Face2 Gene
Face2Gene is an old face app that has been transforming the medical industry. It uses the unique facial features of individuals to help doctors perform hereditary evaluations. With its huge potential, it can be the most reliable face recognition for Android and iOS using healthcare professionals.
The app helps medical practitioners compare phenotypic and genetic traits to recognize different syndromes within individuals. It is a face comparison app that has been programmed with Deep Learning algorithms.
5. FacePhi
It's important to improve smartphone security as the use of mobile banking increases. FacePhi is committed to the financial sector, allowing banks to identify their customers to magnify the mobile experience with an added level of security.
The facial recognition software in the app operates under an algorithm that asks users for multiple personal details during registration. And then allow the user to register and proceed further.
6. Applock
Applock is a popular facial recognition app utilized to upgrade phone security for its users. It enables you to secure your data, social apps, banking details, financial information, and more via face identification.  Moreover, the app also practices voice recognition to act as a biometric key that adds another layer of security to your smartphone.
7. Log Me
Log Me utilizes facial recognition apps software to help users find people across the globe. It is similar to a social networking platform; it empowers users to search for old friends and far relatives from old photographs.
The app extricates several faces from a photo and relates it against the numerous images in its database. It lists down the forms that completely match the faces in the photograph along with their information so that you can contact with them.
8. FaceFirst
FaceFirst is one app in the list that utilizes facial recognition apps software to recognize individuals from a distance, making it excellent for law military, enforcement, and other organizations. Once a photo is uploaded on the app, it is imposed against an extensive database of known persons to identify the individual.
Conclusion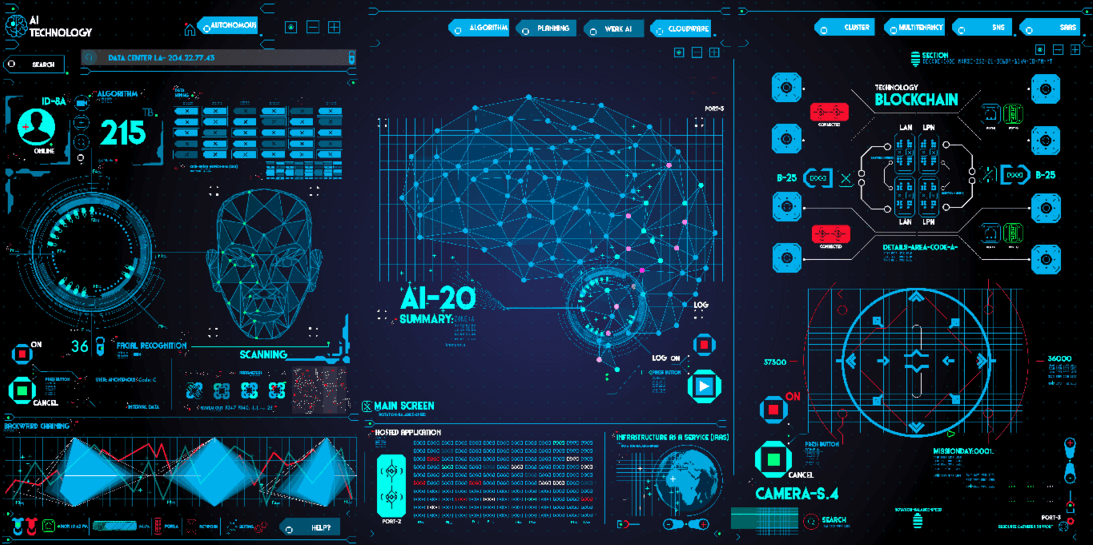 Facial recognition software is still an undiscovered technology. It has much ability in almost all aspects, including business, medical and law enforcement.
If you have a unique face app development idea, discuss it with our experts today!
FAQs
1. How can you optimize facial recognition?
It can be used by businesses or banks for issuing identity documents and are usually integrated with biometric technology.
2. Is facial recognition apps software authentic?
Facial recognition cannot be perfect and so it lists down the potential matches that are stored in its database.
3. How facial recognition software gather data?
It uses the biometric to capture the facial features of individuals and add a potential list to its database.

8 Facial Recognition Apps That Will Rule 2020!