Reading Time:
8
minutes
Jump Down:
Many IT companies have an idea of Android application development into their top of the TO-DO list but for this, they have to face much entanglement. Of course, they have a great idea to develop an application but there are many factors that we need to consider like what important facet will affect while creating an application? How will the plan execute for building an application? These are the prominent questions you should ask yourself before creating a Smartphone application.
According to the demography of the mobile world, the demand for mobile phones and the application is intensifying day by day. But, due to the number of increases – the quality of mobile applications should not be compromised. Therefore, Android Application Design and development company needs to develop an app that can be more useful, facile to use, and most importantly aspire by the users.
I have emphasized a couple of key areas that can help the developers to build a successful mobile application.
1. Know the target audience
:
To develop your mobile application it is very important to define a target audience. Your Smartphone application will get more acceptances if the expectations of users will be satisfied.
2. Try to serve something different
:
A user always looks for something new and different. They have a common propensity of getting bored with continuation. Hence, the application should add some interesting features and functionality that can generate more traffic and the user gets more interest in your application.
3. Do immense market research
:
You should conduct proper market research before hitting the market. This will give you the insights of your competitor's activities like their strategy, their strengths, and weakness. Apart from this, you can also view the review of the customers which can help you to avoid the same mistake in your development. Thus, deep market research can help you to win more customers towards your app.
4. Correct pricing of your app is important
:
Pricing of an application is a crucial task and that should not be ignored. There are numerous factors that need to be considered by an app developer before fixing the price.
Must Read: How Much Does It Cost To Make An iOS Or Android App
5. Get superiority in any one platform
:
Many times to go with every new solution, we cannot perform our best in which we are actually very flexible. So, try to be a master of any one platform where you find yourself much confident and you can get more efficient results.
6. Support multiple languages and Localization
:
In the current situation, mobile applications are in demand from every region. By perusing a localized version of an application, the application can get popularity among users.
7. Focus on marketing strategy
:
The marketing of an application at an appropriate time matters a lot. Before the launch of an application, it is very important to create a buzz. Generally, 2-3 weeks before the launch of an app is the best time to get an overwhelming response.
8. Testing of an app before the launch:
You should test your application from a user's perspective where you will get an idea about the significance of its functionality and the design. It should be easy to understand and carry high performance. Therefore, testing of an app before it hits the market is mandatory.
9. Accentuate the description
:
Description plays a vital role for someone who is checking your mobile application on a Google play store Or iTunes app store. The play store/App store displays only 2-3 lines of elucidation and it should be catchy enough for any user to download the app.
10. Keep updating according to the latest trends
:
A customer always looks for the update and wants to use the latest version but sometimes they like to use an older version as well. Hence, Hire Android app developer needs to create an application that is compatible with both, the latest devices and the older once.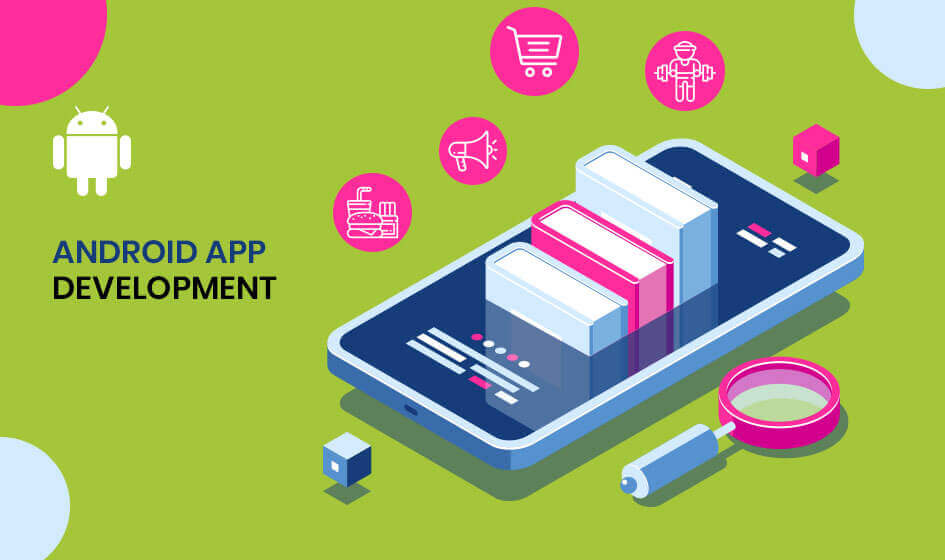 Concetto Labs can help create an Android application
Concetto Labs is the reputed Android app development company in India. They can give you assistance to explore more about this mobile application development platform and related technology.
Concetto Labs can help create an Android application
That's exactly what we do