Reading Time:
12
minutes
Welcome aboard Android 'O'.
On behalf of all our readers and Android users, we would like you to know, that we are honored to have you. We believe that you can contribute a lot of success and improvement to the Android family and its beneficiaries!
Android O is synonymous with Android 8. And this crowd-pleasing mobile operating system is jeweled with all new features and looks to impress its users to the core.
Here begins the list:
SETTINGS REDESIGNED
Simple, straightforward and slightly strange because in today's multi color era, it has given the settings an almost retro look with dark gray text against a white background.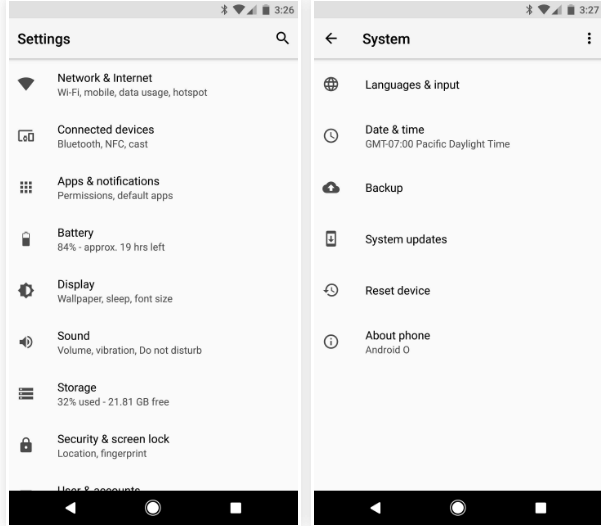 FILE MANAGER REVAMPED
As an improvement over what its ancestors could offer, Android O's file manager allows us to view, open and delete files.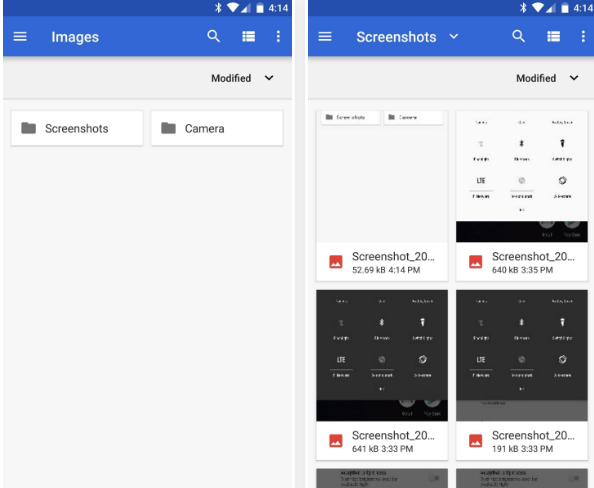 BATTERY LIFE IMPROVED
The battery of your mobile will no longer get drained because of apps running in background or listener services remaining open throughout. Moreover, location restrictions apply to all apps even though the app was for the previous version.
SNOOZE SPECIFIC NOTIFICATIONS
There is a notification which you don't prefer to check now. Simply swipe it to your right and alarm it to reappear after the set time. Users can manage the behavior of each channel individually.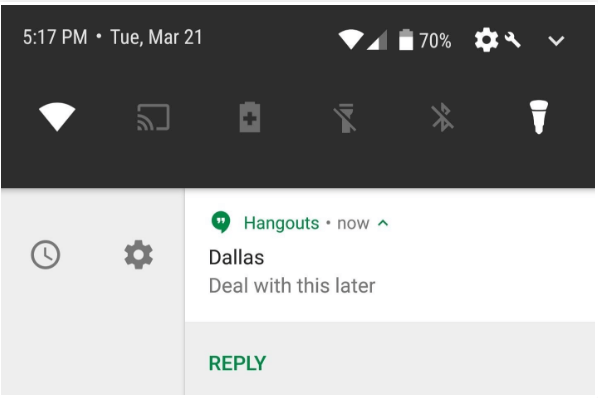 FINGERPRINT AND GESTURE SCANNER
Individual apps can now have preferable access of fingerprint and gesture control for vertical and horizontal scanning.
PERSONALIZED NAVIGATION BAR
Change the look and feel of navigation icon and menu; modify the onscreen navigation buttons with the all new System UI Tuner. Modify the layout under the navigation bar, condense the spacing of buttons under the layout tab and add a clipboard button or keyboard switcher under the Extra Button tab.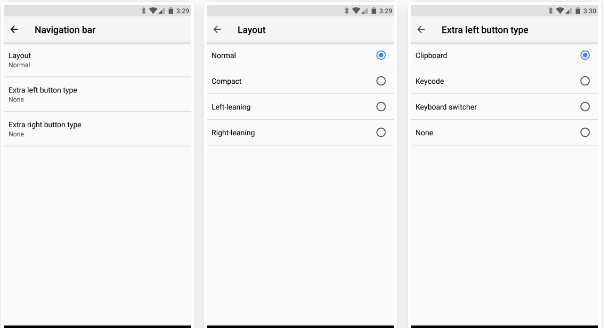 CUSTOM LOCK
There is a lock screen short cut menu, which permits the user to occupy the space with several prioritized apps apart from multiple other shortcuts like selfie camera and more.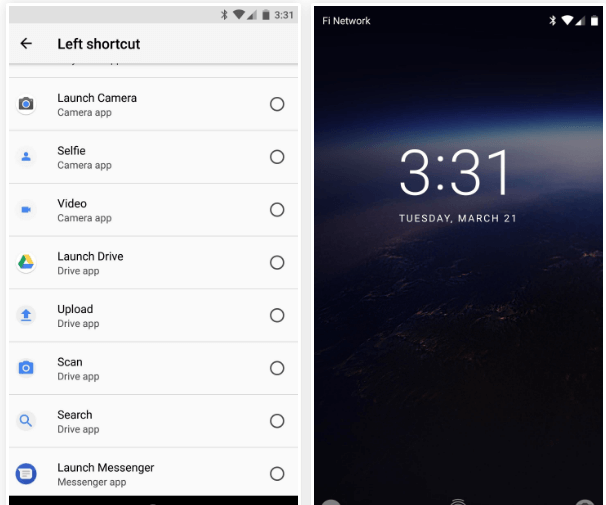 PIP MODE (MULTI TASKING MADE EASIER)
Permits access of other compatible apps while playing the videos by opening a special split-screen window. However, this attribute has not yet been experienced on any device.
Related: Important things to keep in mind before developing an Android Application
BATTERY MENU MAKEOVER
Frequently accessed options are moved to the top line and the battery graph has been simplified. Add-on is the statistical information displayed at the bottom of the menu which tells us the battery consumed as under scanning and display distinctively.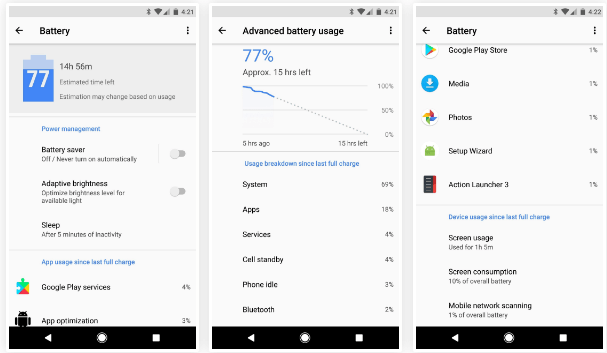 AUTOFILL
Similar to Chrome, where the empty spaces on the compatible platform are auto filled with content from saved details, Android 'O' will allow the user to get rid of the hassle of filling up the same set of information again and again.  This feature allows every individual app to auto-fill its contents in the appropriate field.
INVERSED THEME OPTION
Instead of the dark background against white fonts, there is a new theme option under advanced display settings wherein black fonts and icons are available against a white backdrop.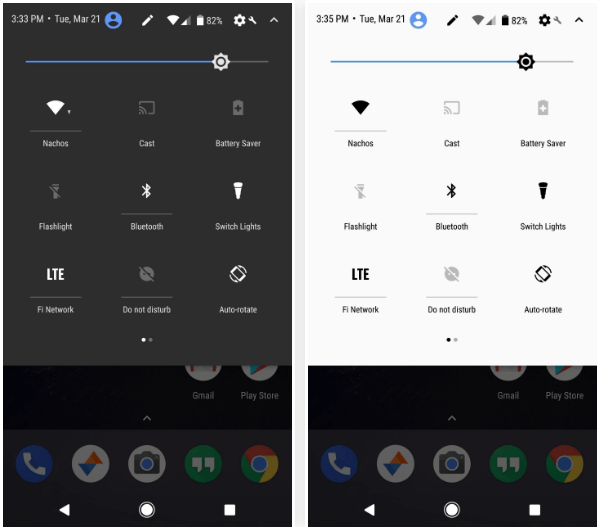 NOTIFICATION CHANNELS
By using the notification channel feature each app can customize their notification setting.  For example: in case of Gmail app, one can make active the notification received from a few contacts while skipping the others.
ROUNDED HOME SCREEN ICONS
Once the apps on your mobile screen are updated with Android 'O', all of them on the home screen will come under similar shape and size and there will be synchronized look to the home screen.
HIGH-QUALITY BLUETOOTH CODECS
This is to overcome the flaw of low-quality audio via Bluetooth. Apart from this, it will be great to know that Sony is amongst the few manufacturers who have contributed to the Bluetooth codec of Android O.
ARROW KEYS FOR TAB NAVIGATION
Since Android apps can now run on Chrome devices, arrow keys will be used to navigate the Android based apps.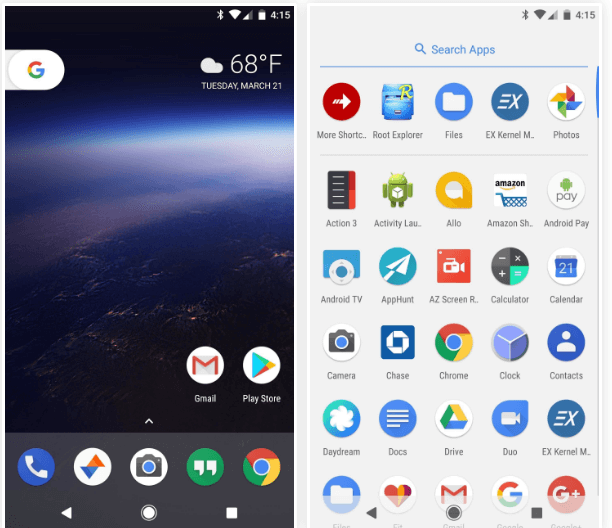 WIDE COLOR GAMUT
Android 'O' allows the apps to make use of wide color gamut display which means that the visual output of an app on Android 'O' device and other large-screen devices will be similar.
WIFI AWARE
Because of WIFI aware, the devices with the new Android version can establish a private network with one another irrespective of the different WIFI sources they are connected to.
DONE AWAY WITH UKNOWN SOURCES
When the user will download the APK from Chrome, he will be taken to External Sources setting and there he will have the checkbox "Trust apps from this source" option.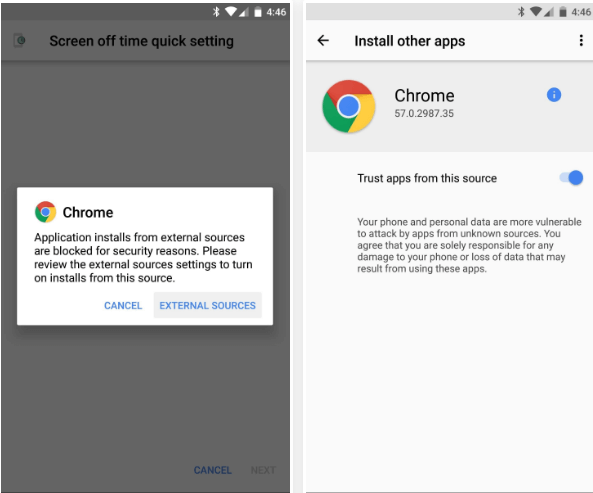 TEXT SELECTION MADE SMARTER
When the text will be selected, apart from cut, copy, paste and share options you will now be prompted with one more action depending on the nature of text you have selected. For example: If it is a URL you will be prompted for Chrome and if it is a number you will be prompted to call.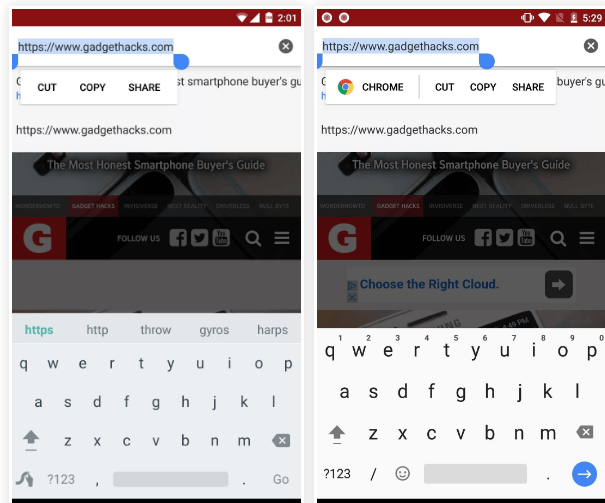 LAST BUT NOT THE LEAST NEW EMOJIS ARE HERE
Say bye or give a break to those yellow emojis all of the same shapes and welcome these gradient color extra communicative emojis in your chats.

STICKY NOTIFICATION
In Android 'O', screen overlay permission is required and you are alerted with the notification which stays until the overlay has gone.

ALL NEW PROGRESS BAR
The all-new progress bar has a cancel button at the bottom, to cancel the installation until it is too close to completion.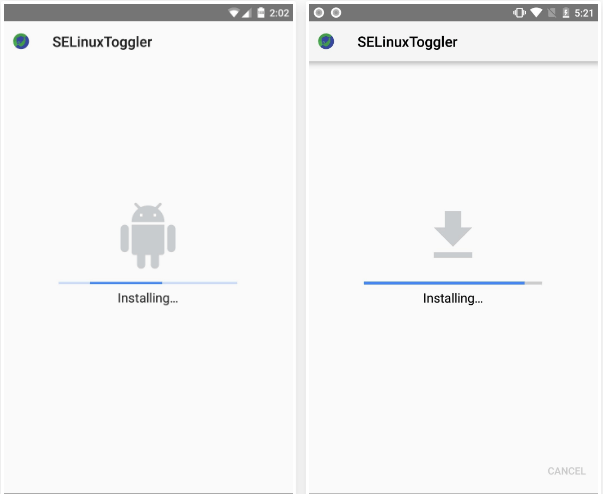 POWERED BY ANDROID 'O'
Nexus and Pixel users can view the new badge POWERED BY ANDROID when the rebooting is done. New look!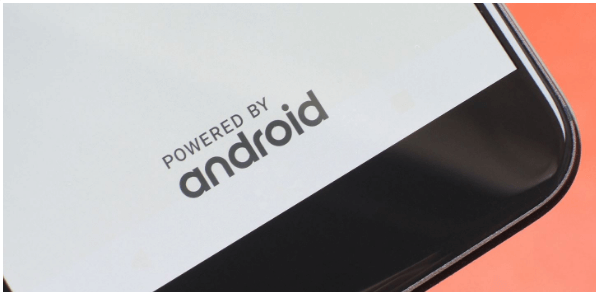 QUICK SETTINGS
The quick settings have a minor change, with battery and connectivity indicators glued to it.

BATTERY PERCENTAGE INDICATOR

Concetto Labs can help you to create Android App Development.
Concetto Labs is a web and cross platform app development Company in India as well as an Android application development company that has developed a large number of Apps. Their development expands several apps like educational, Shopping and Travel more. Concetto Labs is the best place to Hire Android App Developer.