Reading Time:
7
minutes
Imagine you're venturing for a business and you're going to provide a restaurant booking app where customers can browse the nearby restaurants, book them online, feed the feedbacks, check the location using a map or navigate the location, and a lot more. Considering the concept, you're expecting more than thousands of requests and data every day.
Well, the concept might be hot and you get sure-shot success also, but what about the data coming from the customer? Do you think the application you're developing will support scalability in terms of such a large amount of data?
Luckily, you have the option to go for cloud-based platforms offering various services for storing data. And when we refer to cloud computing, the first name that comes to our mind is Microsoft Azure and Microsoft Azure app development!
There is a lot of buzz in the market about the Azure cloud platform and even many enterprises have already leveraged from the professional Microsoft Azure development. But, what is Microsoft Azure?
Overview of Microsoft Azure…
Launched in 2010, Azure is a cloud platform provided by the technology giant Microsoft with the immense capabilities of the enterprises. With the backbone support of Microsoft data centers across 22 different regions, it brings cloud computing power with various functionalities including analytics, database, mobile, storage, and web all under one roof.
Its offering falls into 3 main categories, i.e. IaaS (Infrastructure as a Service), PaaS (Platform as a Service) and SaaS (Software as a Service). Aside from these offerings, it brings the gamut of benefits for the enterprises, i.e. flexibility, scalability, document control, improved collaboration, disaster recovery, and more. This has encouraged many of organizations to leverage from Microsoft Azure development to get an edge over others in the market.
You can find plenty of details about the benefits Azure brings to the business, but who can help you leverage it? Well, there are plenty of decent service providers, like Concetto, available who can enable azure developer services to deliver the customized solution as per your unique requirements.
Hiring professional cloud services from professionals can help you get high ROI in the following ways:
Competitive Cost Offerings! In order to leverage from the Azure cloud computing, many organizations often go for in-house IT team, but most of the times it is proven expensive decision. Getting help from professional azure developer services or Microsoft cloud services from Concetto Labs will help you get rid of additional expenses with an in-house IT team. Such professional firms reduce overall utility cost, resource, and technical infrastructure setup.
Helps in making the right decision for your organization. It helps organizations to select appropriate service offerings from Azure based on the certain analysis. The professionals analyze the workload and capacity of your organization. Based on it, they can suggest the suitable model go for enabling Azure cloud platform in a best possible way.
Commitment towards "24×7" support! The professional azure cloud service providers often assist the enterprises in effectively implementing SLA management with the help of service maintenance contracts.
Ample security measures! Security is an utmost priority for enterprises and hiring professional azure cloud service provider can help you get rid of all your data security worries. The professional cloud service provider takes enough security measures including firewall setup, anti-viruses, data encryption, multi-factor user authentication, and more.
Zero tolerance for downtime. With Azure cloud services, chances are very less to face downtime, but if you ever face downtime, your service provider can provide the support and maintain a track record of such outages in their records.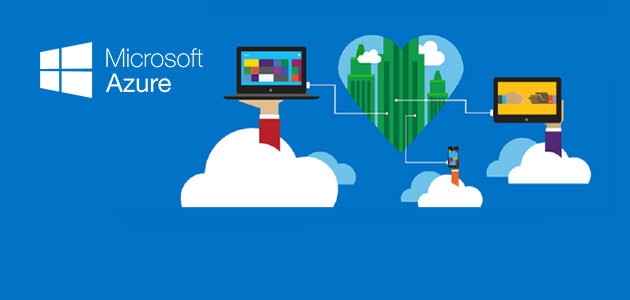 Azure cloud services are rapidly becoming a critical movement among the enterprises to establish cloud footprint and hiring professional cloud service providers like Concetto Labs can help you help you push your business growth through Microsoft Azure development in a cost-effective way!