Reading Time:
9
minutes
Jump Down:
As we all are very fond of smart technologies nowadays and not just the current generation but also almost all kinds of generation are fond of smart technologies. 
Today, we're going to talk about the most useful best texting apps or messenger apps of 2019. With messenger apps, we can send voice messages, normal text messages can make video calls, voice calls can share different types of documents like photos, files, and many more.
The major benefit of using messenger applications is that users can stay connected with family, friends, coworkers, and colleagues, can communicate easily and can share personal and private life with others.
Messenger apps gave splendid security that makes communication secure.
Let's Talk about some of the best Android messaging app 2019:
1. Android Messages:
Google's messaging app for android devices that include Google pixel series known as Android Messages.

Google has revised the former messaging app into

Android Messages app

which is powered by Rich Communication Service (RCS) that provides a rich text messaging app.

These include the web version that connects the app with PC and communicates with friends.

A simple and easy to use a messaging app that allows clicking pictures, videos, and sharing. It also supports audio messages, group texting, stickers, and emojis.
The most popular messaging app that is used by millions of people in the world. A very simple, secure, and reliable messaging app that has unique features like free voice calling, video calling, and group calling across the world.

It also supports cross-platform that includes Mac, iPhone, Windows Phone. Different types of file sharing and also auto-populate contacts.

With this messenger, you can share your current location and also can send voice messages by recording.

The messages are encrypted with end-to-end encryption so that only you and another communicating person can see and listen to the voice.
3. Telegram:
Mobile and desktop messaging app that is based on cloud and the aim is to focus on speed and security, available for iOS, Android and Windows devices.

It can deliver the messages faster compared to the other messenger apps.

Another best thing is that it includes the servers throughout the world that provide ultimate security with high speed.

Using Telegram users can synchronize the chats across other devices like iPhone, Android, and Windows.

These enable the user to store the media in the cloud.
The best messenger app that provides multiple ways to connect with friends, all you need to do is find your friends and start the group without a phone number.

Additionally allows making friends laugh using different filters, stickers, and gifs. Users can also customize the theme of the messenger with various colors.

Allows to capture the moment and add filters or doodle and share it with your friends. With these, you can send and receive money from friends by just adding a PayPal account or debit card.

Using these you can play games with friends and also can make challenges for games.
A free and secure messenger for iOS and Android device that allows to send and receive messages anywhere to anyone.

Allows sending text, video, audio, and high-quality video and audio calling.

Users can communicate with multiple users at a time and instantly record the voice and videos and share among the friends.

The unique thing about Viber messenger is that it enables the users to build and create communities that manage communications with unlimited members.
An average SMS app that does all the useful stuff like texting, MMS, Emojis, Theming, and other basic things.

It also gives dark mode, blacklisting, spam messages and more. 

It includes backup and restores themes, SMS encryption, privacy locker that keep people out.

Best SMS app for android 2019.
7. Pulse SMS:
One of the unique and

best texting apps for android

on the list like any standard SMS app for the most part.

Supports dual-SIM devices, message backup, and blacklisting phone numbers. Texting part of the app is completely free.
8. GO SMS Pro:
A featured-pack application that offers various features for some.

The application includes a pop-up window feature that allows us to block the certain phone number and delay sending option.

It allows cloud backup storage for messages and so on.

Supports dual SIM smartphones.
Conclusion: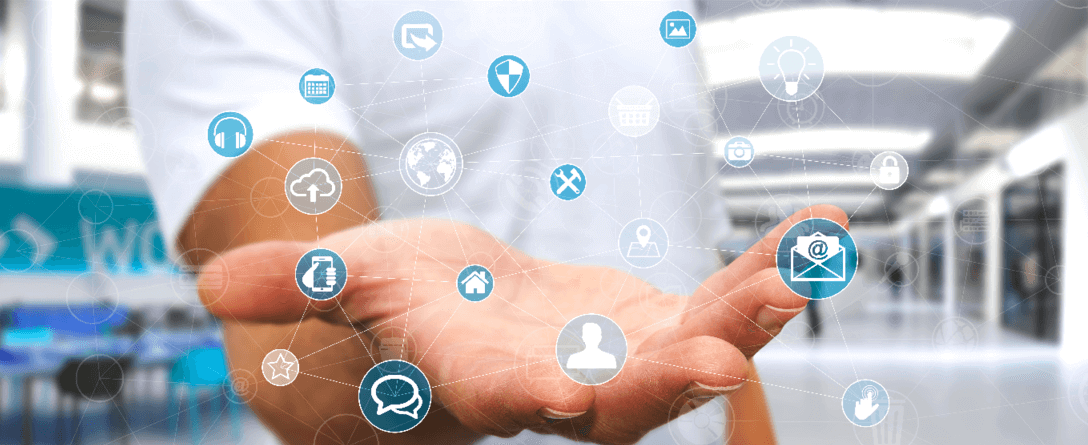 On the app store or play store, there are a number of text messenger app are available but selecting the correct one offers security and high speed both that are available free of cost all you need is just the Internet.
What are you waiting for, if you are looking to build a texting application with efficient features that helps to grow your business with rapid-fire speed than hire android app developer from us who build a dream texting app for you.