Reading Time:
8
minutes
What's new in Microsoft PowerApps with AI Builder?
PowerApps by Microsoft proved to be revolutionary soon after its release. It allows developers and non-technical users to create a mobile application with some selectable templates. Using Microsoft PowerApps as a mobile enables enterprises to create, manage, and share business apps on Android, iOS, and Windows. The popularity of the PowerApps gained a quick hike due to the flexibility of building mobile apps without any expertise in coding.
Last year in June, Microsoft released the PowerApps AI Builder in the preview. This service allows you to create web or mobile applications using PowerApps and leverage the power of Azure Cognitive services by developing Machine learning models in a few simple steps. Even Microsoft PowerApps Developer uses the Common Data Service (CDS) for building PowerApps AI Builder. This enterprise-grade data store included in the Power Platform is optimized to store all the data.
Utilizing this "low code artificial intelligence platform," you can quickly scan business cards and read all contact data. You can also detect objects on images, automated form processing, and classifying text into categories and do binary classification on historical data to forecast whether new data falls into one of two groups.
Here's how Microsoft has explained these capabilities:
1. Business Card Reader
It is a component existing in the PowerApps studio that allows you to scan the business card. You can optimize this control to extract contact information from pictures of business cards or your mobile phone's camera.
2. Binary Classification
It utilizes the history data to estimate whether the new data falls into one of two categories. AI Builder binary classification is an AI model that expects yes/no, business outcomes by understanding related historical data patterns with past results.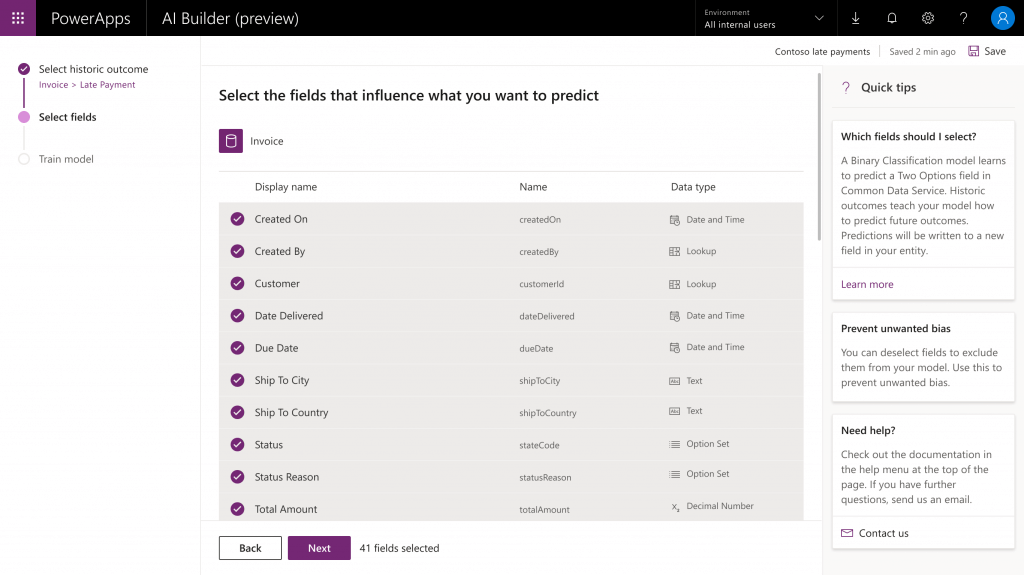 3. Text Classification
It tags any snippet of text based on the past data you provide. You can streamline your business by automatically tagging new text. Text classification is one of the primary Natural Processing Language (NPL) problems. It allows tagging of text entries with tags of the label, which can be used for sentiment analysis, routing customer requests, and spam detection are a few examples.
Using AI Builder text classification with PowerApps and Microsoft Flow altogether can help you automate and scale your business processes, freeing your employees from acting on these insights. AI builders can learn from your previously labeled text items, enabling you to classify unstructured text data stored in CDS.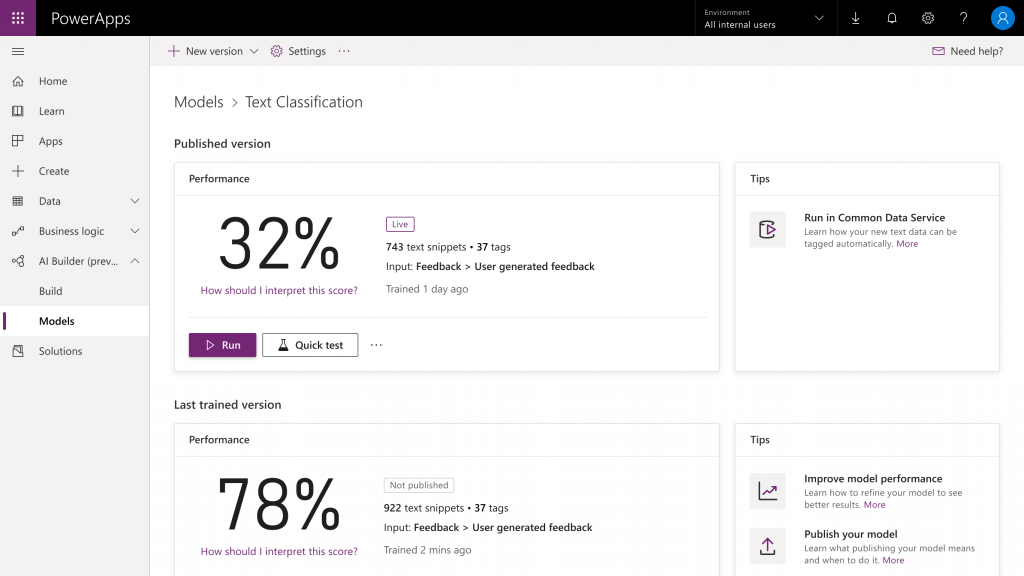 4. Object Detection
It lets you count, identify, and locate selected objects within any image. You can this tool extract information from the image or pictures that you take from the camera. Object detection can be used to accelerate or automate business processes in multiple industries.
For instance, in the retail industry, it can be utilized to abridge inventory management, allowing retail leaders to spotlight on on-site customer relationship building. In the manufacturing industry, technicians can use it to enhance the speed of the process by looking up for a piece of machinery by taking a picture.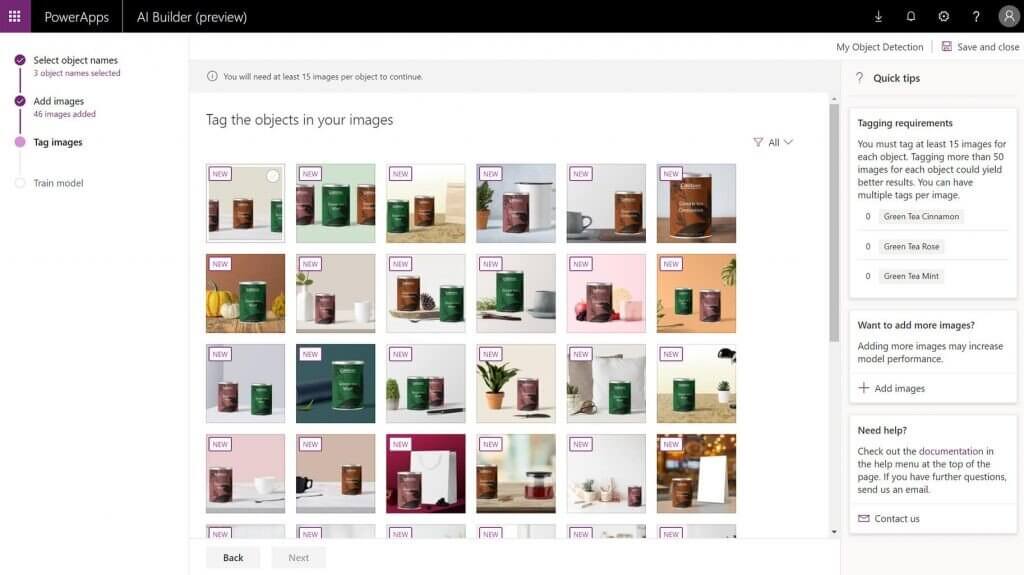 5. Form processing
It identifies the structure of your documents, depending on the examples you provide to extract from any similar form. The typical example of this includes tax forms and invoices. Form processing permits you to consume and create models that use machine learning technology to recognize and extract key-value pairs and table data from form documents. All you need is five forms to document to get started. You achieve quick, accurate, and tailored results in specific content without the need of much manual intervention.
Bottom line
Microsoft PowerApps AI Builder can be a revolutionizing release as per the features it is offering. Typically, it is adding value to your PowerApps and allowing enterprises to develop more intriguing mobile applications without investing much time. If you're planning to utilize PoweApp AI Builder for your next application, then opting for the right Power BI Development Company India is crucial. They can help you simplify the process and deliver a robust, rich-in feature and scalable mobile apps as per your requirement.
If you're looking for one such company, then get in touch with the team of experts at Concetto Labs. Contact us now to know more.
PowerApps AI Builder- Top 5 Attractive Features!
---