Reading Time:
17
minutes
With the introduction of smartphones, the world has become a different place. With the upbringing of technology, people have been getting more accustomed to flexibility. And this marks the presence and popularity of the "gig economy". To briefly conclude its definition, it is an economy that is temporary yet permanent in the industry. Availability of flexible jobs and companies hire independents freelancers in place of full-time employees.
Think about freelancers, independent contractors, someone who is traveling the world and juggling through odd jobs.
Study shows, by 2020, nearly 40 percent of the Americal workers will become independent workers. It is because of the rise of mobile devices, laptops and mobile devices.
On-Demand Application

Jobs
There are different platforms where you can take your business to a different success peak. The rise of the on-demand job has contributed since 1999. Coming to the gig economy, becoming a freelancer is the choice of the individual.
Speaking of the same, here are some of the on-demand gig economy application which has been considered the best in 2019.
Top gig Applications to be considered in 2019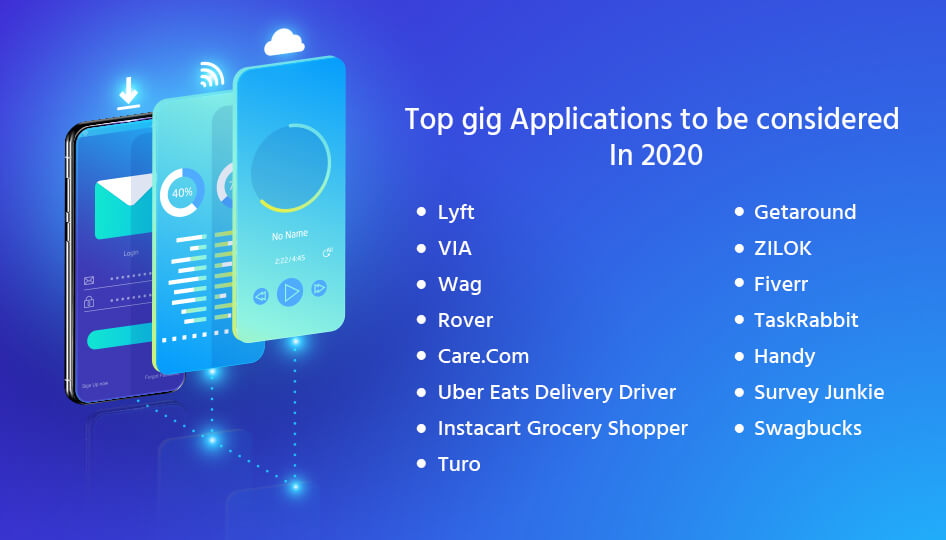 • Starting with Ridesharing Apps
1. Lyft: Become a Driver or Get a Ride Now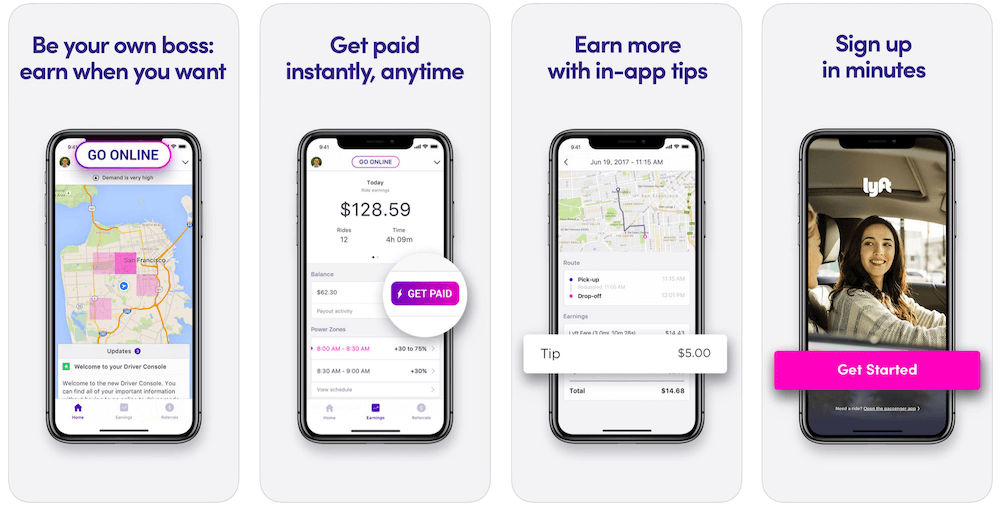 This mobile app development is done in such a way where passengers will match with the driver. They request rides through their mobile app. Passengers are going to pay you automatically via the application. You can become a Lyft driver where you get the flexibility of prioritizing the things needed during that time. When you are driving for Lyft, you get to earn the money that you need. Let's say, for example, saving up for your future goals, covering your monthly expenses, or others. Lyft is here to cover it all for you.
2. VIA: Low-Cost Ride-Sharing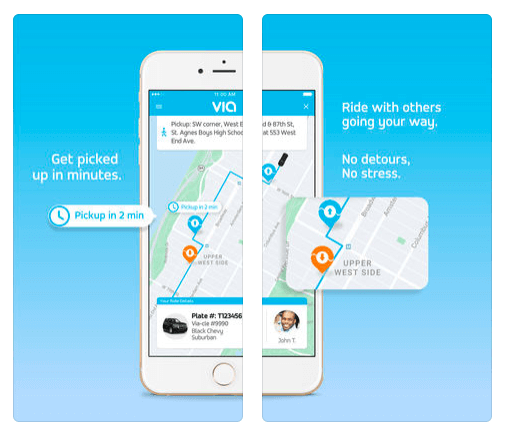 It is the new kid in the city. Available in Washington D.C, Chicago, and New York City excluding Brooklyn, this ridesharing app is worth the compliment. It is mainly a carpool app that comes with fixed rates. So, one does not have the option to take a ride alone. But the benefit is, it is cost-effective. The app is still growing and promotions are yet to be done.
• Best Application for Dog Walkers
3. Wagwalking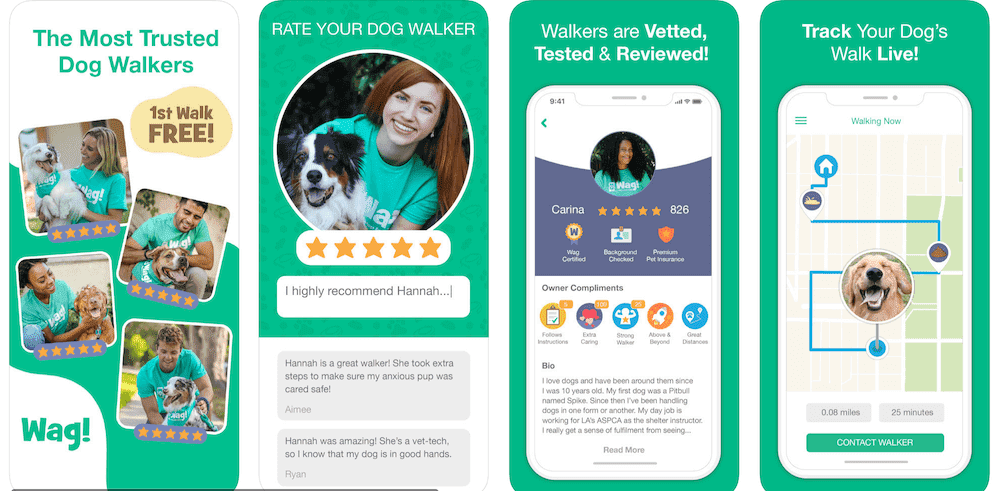 Known as the 1 dog walking app, this on-demand mobile app development meets the end of the dog owners. Dog Owners will be able to know about the updates and location of their dog's walk-through text updates. It also has GPS tracking, pee/poo notifications, and photo report cards. Wag suits the best for dog handling experience. The services are insured, comes with quality customer support all the time. Hiring a dog walker is easier with all the profiles and quiz.
4. Rover: For Pet Sitting And Dog Walking Features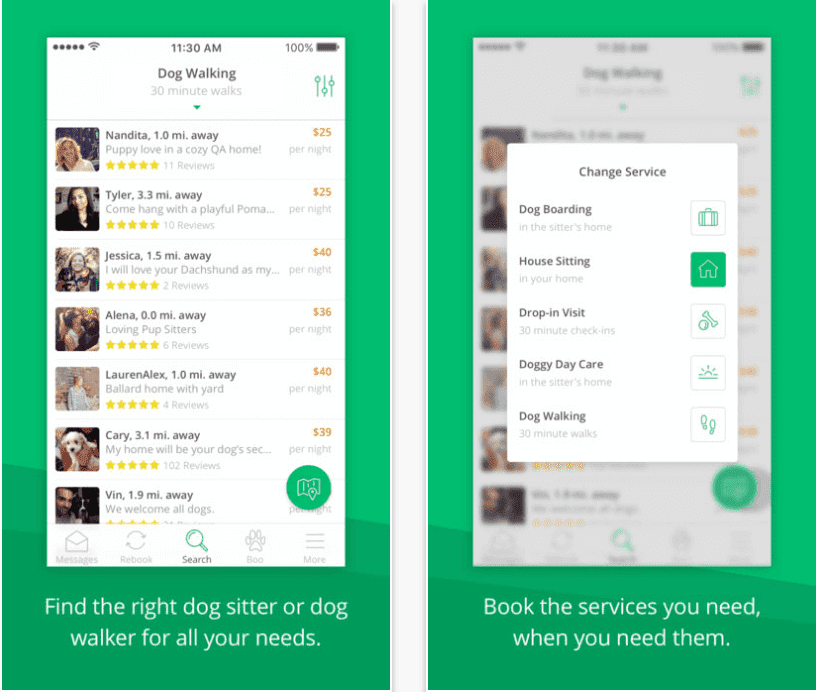 Rover is all the more popular for pet sitting and dog walking features. The functionality of this application is traditionally professional. Easier to navigate, this on-demand mobile application development goes through an interview and background check. Once you get through, you can create your profile. Make sure that you become one of the tops among the seller's list.
5. Care: Best Online Platforms To Find Dogs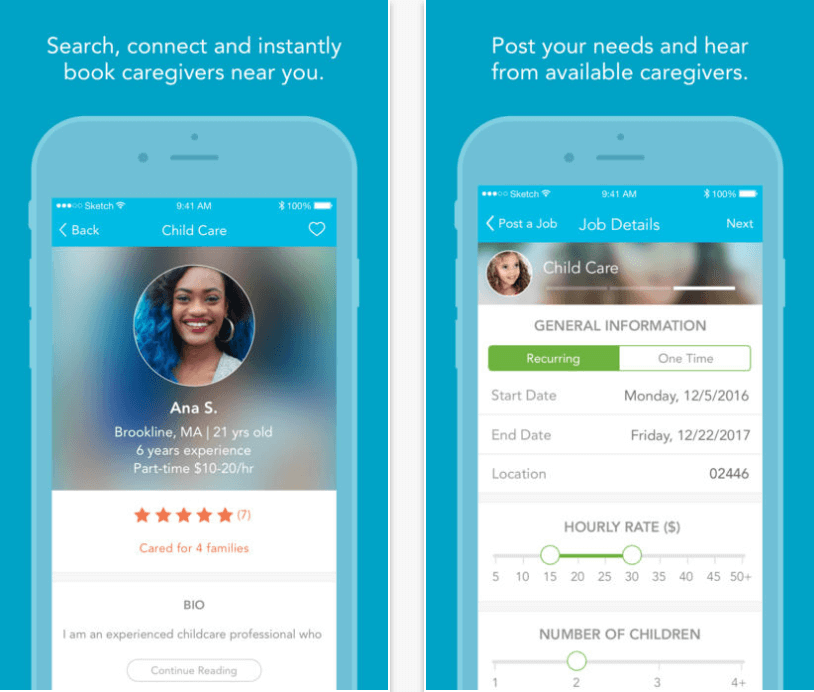 Care.com is one of the best online platforms to find dogs to walk and become dog sitters. The process of this online platform is quite simple and thorough. Here, testimonials play a bigger role in letting you stand out.
• Best Food Delivery Application
Most food delivery application is similar in their working process. The experience is all along similar in all the food apps, the pay might differ. The only difference could be, not all applicants will allow you to work if you do not have a car of your own. According to My Millennial Guide, the best food delivery application is
6. Uber Eats Delivery Driver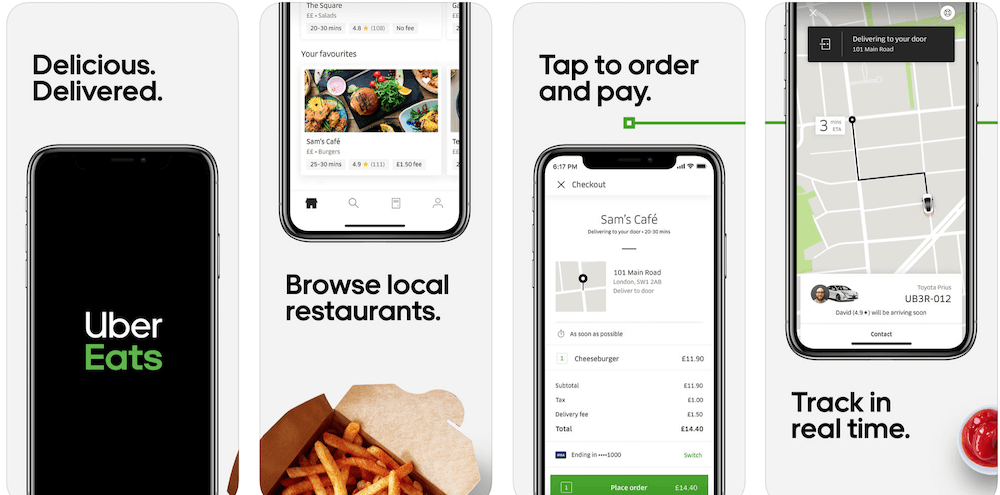 Image Source
Uber Eats Delivery is aiming to expand the opportunities for the diners. They are looking forward to immediately access and order the food that foodies are craving. You can tend to earn commission by becoming a new Uber Eats Delivery Partner. It could be a great experience and also you might get tips. The choice of working hours is all up to you.
7. Instacart Grocery Shopper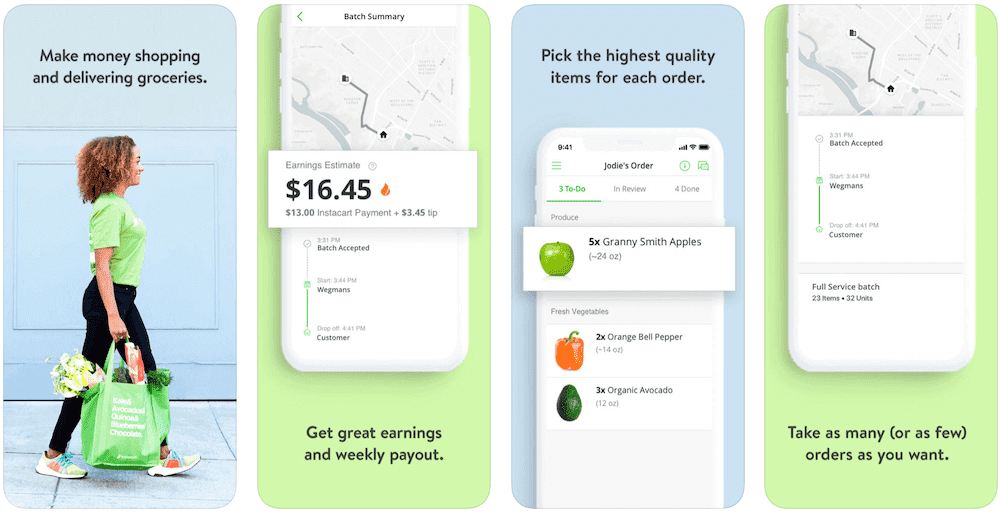 This on-demand application will pay you to pick up and deliver food from customers who order groceries from home. You can become a delivery person from the shops. They have associated with Whole Foods, Trader Joe, CVS, Costco, Fairway, and others. Grocery shopping becomes easier when you get paid for the same. To seek information, you can visit the signup page of Instacart.
• 

Renting out your stuff application
8. Turo:

Way better than a rental car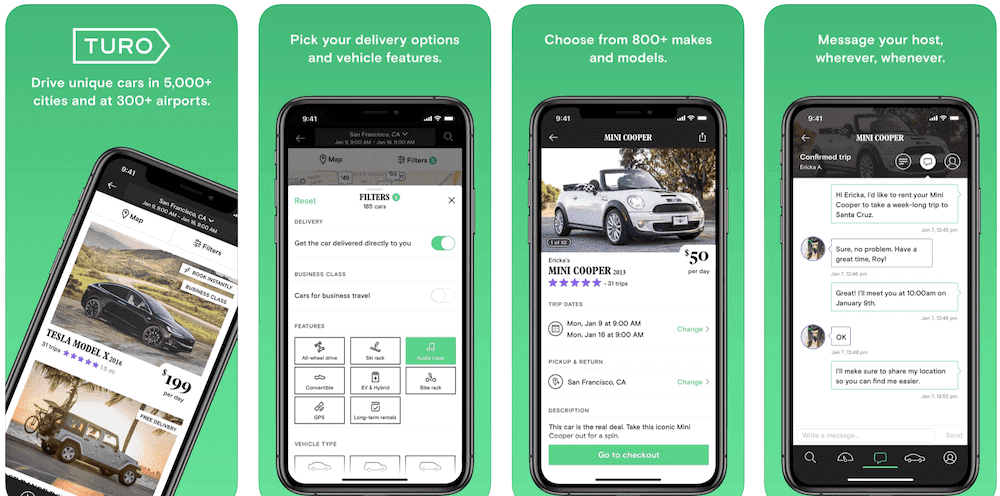 Turo is mainly a car rental marketplace. The travelers here will be able to rent any of the cars they wish to. And this could be possible through a nationwide community of local car owners. Turo will be allowing you to share your car. And you never know, you can earn up to $6,500 a year.
9. Getaround: Peer To Peer Car Sharing Service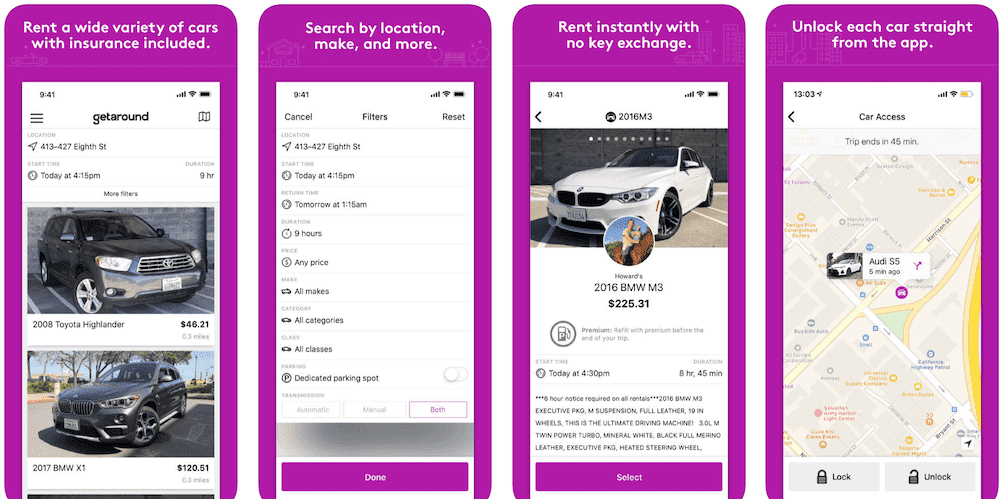 This application is a peer-to-peer car-sharing service. This application has got a myriad of cars that can be rented on a daily or hourly basis. So, mainly this application will pursue you to turn your car into a second paycheck. There is no necessity of driving rather you get paid every month.
10. ZILOK
Renting things online has become easier with Zilok. This application will allow you to earn a little money by renting out your things to someone. This could be speakers, headphones, cars, accessories, or anything else. It is one of the best ways to earn money through the things which you already have. And for this, you will need no investment.
The best on-demand application
11. Fiverr: Economy App Which Lets You Earn Money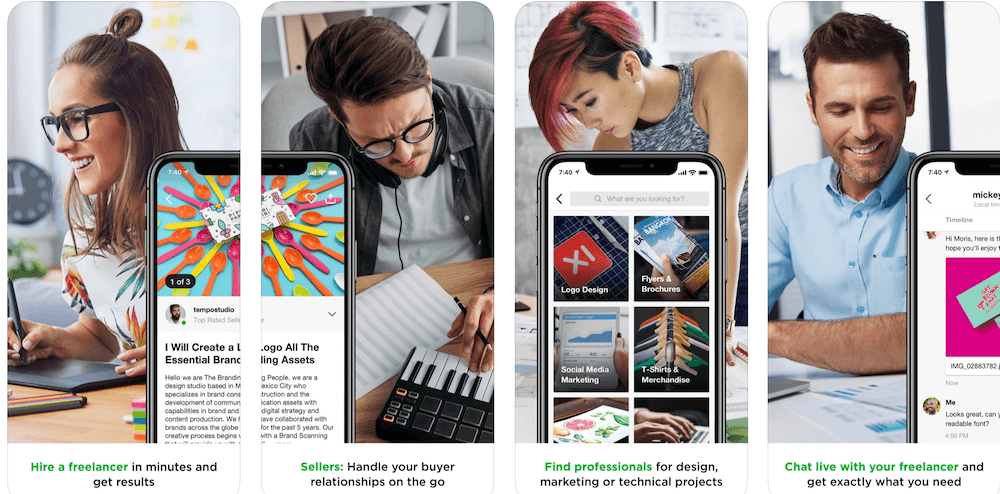 Fiverr is one of the best ways to make a way in the gig economy, Regardless of your skill, the creativity in you will fetch the attention of potential buyers. Here the gigs start from $5. You can increase your charges as soon as you are gaining good feedback from your clients. This is one of the best gig economy app which lets you earn money right from home.
12. TaskRabbit:

Help When You Need It, At Your Fingertips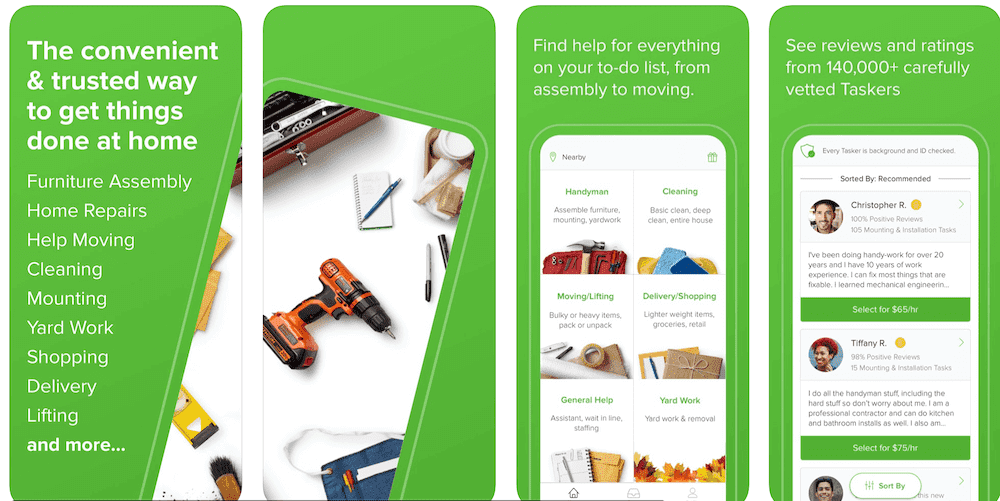 This platform is another best way to earn money in the gig economy. The added advantage is to showcase any skill set that you have to present on the app. In case you don't, you still have the opportunity to get paid. There are different services you can opt for. This includes home services, moving help, and assembling IKEA furniture. Just download the app and start step by step.
13. Handy: The Easy, Reliable Way To Take Care Of Your Home.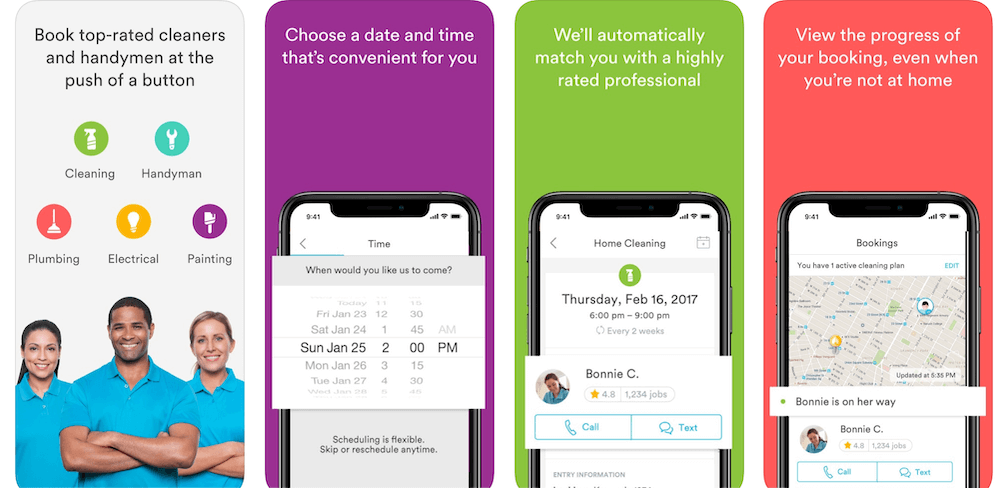 Covering more than 20 cities in North America, Canada, and the UK, Handy pays you for home cleaning and handymen. Enlist the skills in the app to get paid. Get booked through the gig. It is a user-friendly experience. Earning becomes easier by building a good relationship with customers near you.
Other Gig Economy Apps
14. Survey Junkie
Having more than 3 million users, Survey Junkie lets you take the survey within a few minutes. You can take short-term or long surveys. Just review about every retail product or music to get paid. You can get $10.00 for every 1000 points paid through PayPal. When you qualify for the survey, it will tell you the timing and the number of points you get. Calculate the worth and increase your time.
15. Swagbucks: You Get Paid For Downloading Apps
This app offers $5 signing up bonus. This app is more than surveys. You get paid for downloading apps, play games, research on the web, watching videos, and much more. The site has given more than $195 million to its users. Once you are signed in, there will be a list of surveys. Find the easy one and conduct the same. The number of SBs is divided by the time for the survey. The process is easy when you sign up and use the platform.
Final Words –
The gig economy offers flexibility when it comes to working. On-demand work offers multiple advantages for freelancers and independent contractors. There is a lot of independence to enjoy. You will not have to work under anyone to submit reports. There are ample opportunities to showcase your skills through gig economy applications.
Want to build your own gig application?
If yes, what are you waiting for? Concetto labs – A leading Cross Platform app development company that holds 10+ years of experience in building and serving 1000+ web and mobile applications to 200+ clients globally. So, if you're looking to build a cost-effective, powerful yet revenue-generating app, Concetto labs are your address. Drop us an email to discuss more.
Best Gig Economy Apps To Earn Money in 2020
That's exactly what we do